Two Chances at History, One Incredible Architect
Posted by Sandy Izaguirre on Thursday, July 21, 2022 at 1:00 PM
By Sandy Izaguirre / July 21, 2022
Comment
Gorgeous Architecture Available on the Market Today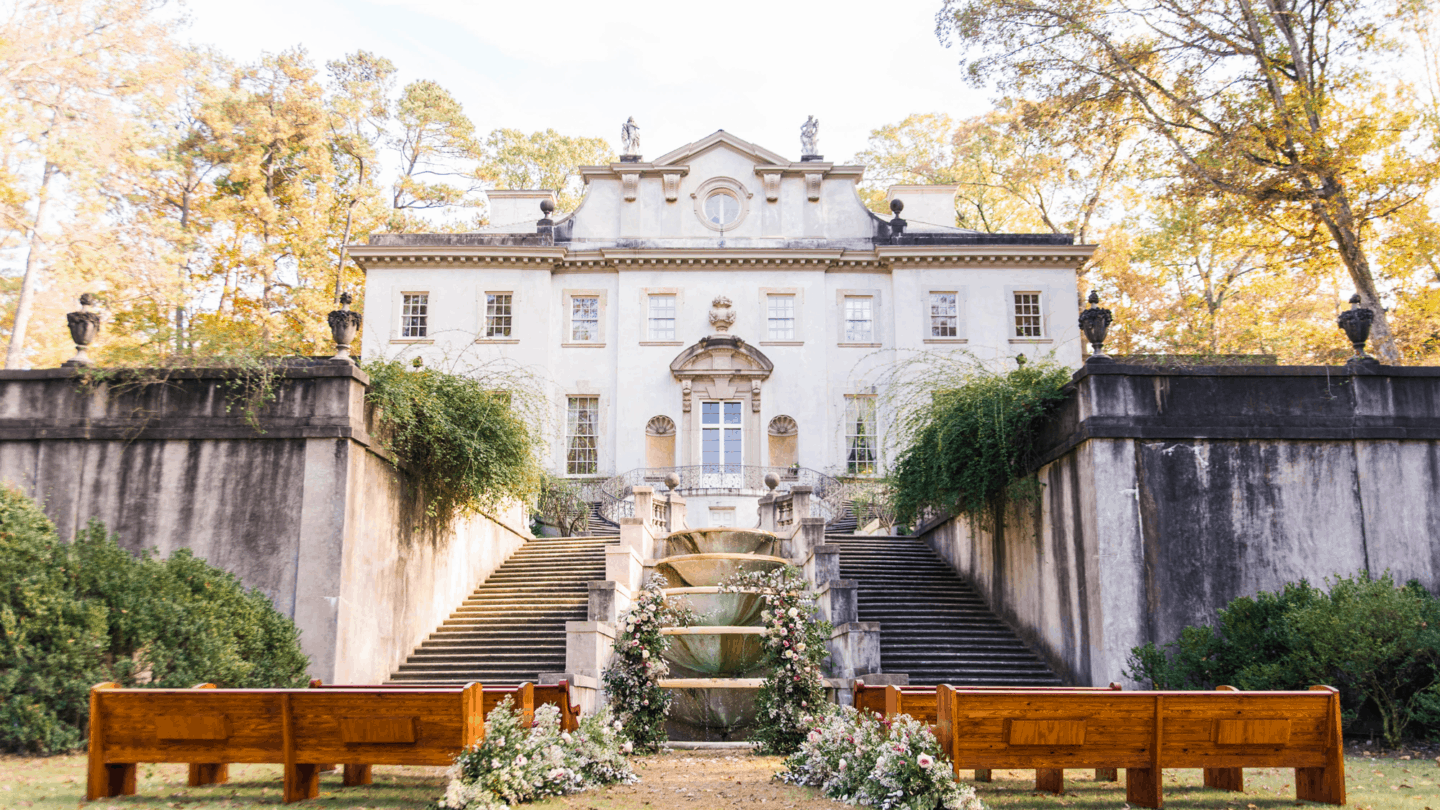 Photo courtesy of the Atlanta History Center
Let's face it. Georgia is beautiful. Green, lush, and chock full of history. The benefits of living here are long, and one of the greatest gifts that Georgia has to offer is its beautiful and historic architecture.
One particular Georgian resident became an award-winning architect and left his legacy in our beautiful state with many one-of-a-kind, historical properties. Philip Trammell Shutze (born in 1890) is often referred to as Atlanta's "best-known architect". He studied and received bachelor's degrees in architecture at both Georgia Tech, and Columbia University. He was awarded the prestigious Rome Prize in 1915 from the American Academy in Rome where, in later years, he became a fellow. While in Europe, he traveled extensively to hone his craft, studying different styles of architecture in city houses, villas, country estates, and town buildings - focusing on texture, color, locational context, and effects of weather on construction materials.
Coupled with his architectural training, and what he learned in Europe, Shutze went on to make his mark through the Atlanta architectural firm of Hentz, Adler & Shutze. He focused mainly on the design and planning of several affluent residential estates until the Great Depression when he moved onto the commercial side of architecture. His works are beautiful examples of classical architecture, and include the East Lake Golf Club, the Hirsch Hall of the University of Georgia School of Law, the May Patterson Goodrum House, and many others.
While many of Shutze's buildings are pieces of art themselves, the Swan House, in particular, is viewed as his finest residential work. This home, which serves as a mingling of Italian and English classicism as well as Renaissance revival, is a wonderful example of the Beaux Arts aesthetic which dominated many other city areas during this period. The Beaux Arts movement combines several styles of classic architectural elements into one cohesive and decoratively beautiful design style.
The Swan House is included within the 33 acres of the Atlanta History Center campus. The Atlanta History Center serves as a historical museum and includes several homes and gardens within its grounds. Upon Shutze's death in 1982, he bequeathed the majority of his personal effects to the Center, including decorative arts, textiles, personal architectural books, and furniture. Additionally, the Center also holds 500 architectural drawings in its collection, many of which can be viewed online. Fun fact: as many locals know, the Swan House is featured in two of the, "The Hunger Games" movies, as President Snow's mansion in the fictional capital city of Panem.
Lucky for us, homes steeped in history and amazing features are literally right around the corner. Sometimes these stellar homes come on the market and give us the opportunity to own a little slice of history, as well as some gorgeous digs. This is one of those times. Now, two of the historic homes Philip Trammell Shutze designed are on the market. They are:
5 Beds, 6.5 Baths | 9,600 Sq Ft on 4+ acres | Built in 1937 | $5,500,000
5 Beds, 5 Baths | 9286 Sq Ft on 5+ acres | Built in 1929 | $8,995,000
Before undertaking the process of purchasing a historic home, let's have a conversation about all of the benefits, and potential guidelines you may have to follow. Are one of these homes meant for you? Connect with me and let's find out. I'd be delighted to set up a home search that targets the homes of a certain era for you, which will alert you when homes of your favorite style or construction year come on the market.
If historical and extravagant homes are far off from what you are looking for in your next home, let's have a conversation about what a dream home means to you, and let's make it happen together. With my expertise and your wishlist, we will be sure to have the house hunting odds be ever in your favor.