'Tis the Season for Selling!
Posted by Sandy Izaguirre on Thursday, November 2, 2023 at 10:00 AM
By Sandy Izaguirre / November 2, 2023
Comment
Home Sale Through the Holidays!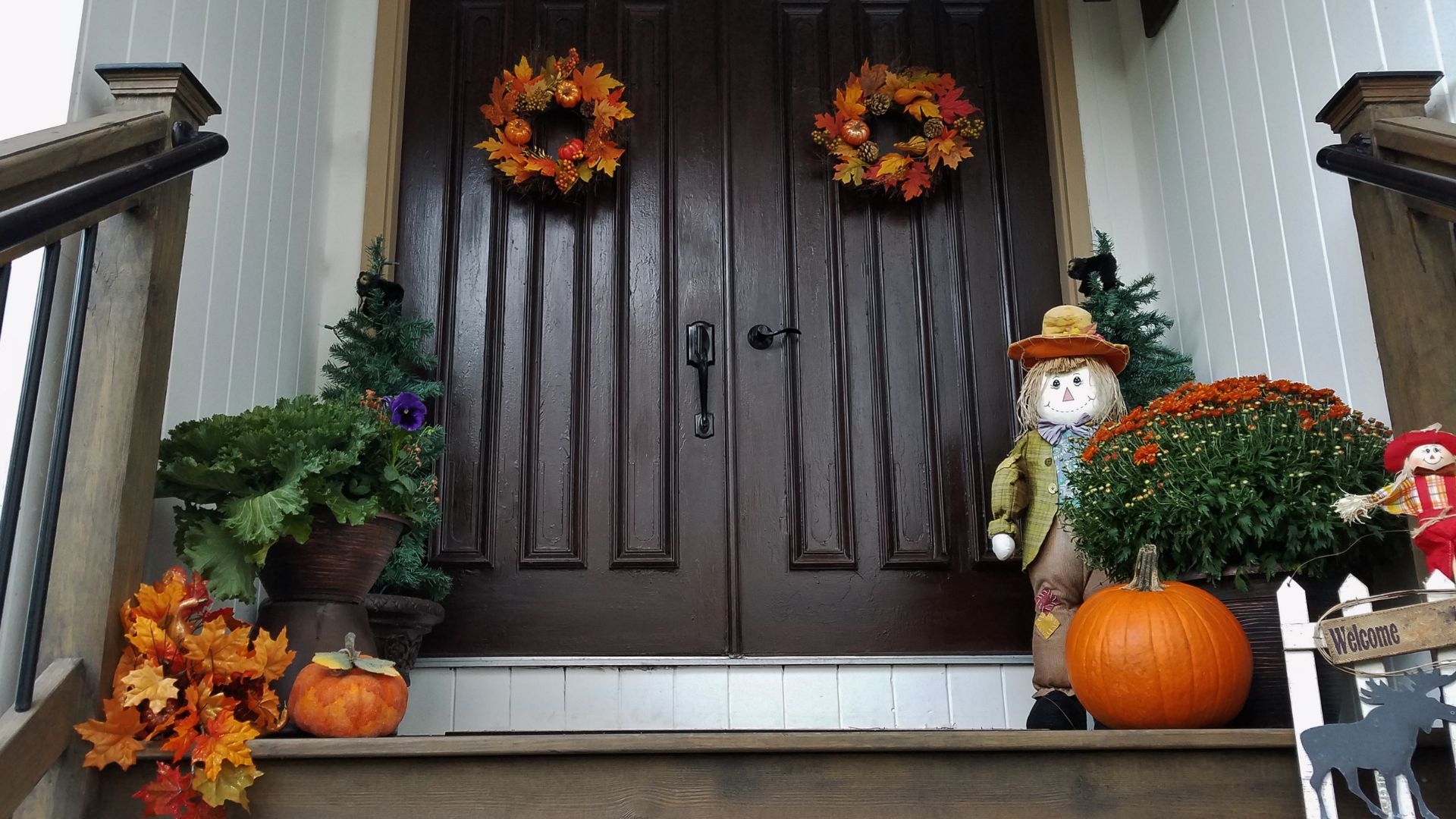 The big question many potential sellers ask is, "When is the best time to sell my home?"
This question comes from sellers wanting to see the following results:
A short "on the market" time
A large pool of buyers to choose from
The most money for your home when you do sell.
Almost all sellers want the same things. A large number of buyers clamoring to buy their home within a few days of putting their home up for sale, with a short and sweet contract period resulting in the most profit possible. Easy, right? Experienced and market-savvy REALTORS Ⓡ, do everything in their power to get you just that.
Thinking about selling your home but want to get an idea of how much it is worth first? Get a free home value estimate here!
Timing Is Everything, or Is It?
Deciding to sell at any time of year can be a stressful decision. Deciding when to sell is a whole other animal entirely. In some cases, you have the luxury of deciding if and when to put your home on the market. Other times, selling is due to necessity and the timing isn't always your choice.
The saying "timing is everything" may seem to be one of the biggest factors when it comes to selling a home. But, is that necessarily true? For those people who think that, selling a home in the winter may seem like the worst time of the year to do so. After all, WHO is buying a home in the dead of winter, when it can be cold, bleak, and dismal?
The short answer is serious buyers. Serious buyers show up in the winter months. People who we call "looky-loos" - that are either half serious, or not serious at all, tend to do their looking in the warmer months when open houses are plentiful and not hampered by the holidays and colder weather. So who does that leave to look at homes during winter? People who are serious buyers who have to move, just like you. So while the actual number of people who might be looking at your home may be less, the buyers who are looking are in it to win it. These are the people who are more likely to make a serious offer. Remember, it only takes one serious buyer to buy your home.
Move to the Top
Another positive to winter home selling is that there are fewer homes entering the market during this time of year. That must be an indication that it is a bad time for selling right? Believe it or not, this is a positive thing for sellers. Just because there are fewer homes entering the market, doesn't mean fewer buyers need to move. With fewer homes to choose from, your home will gain more visibility and a greater chance of moving to the top of a homebuyer's priority list.
Already Ready for Showings!
Chances are that during the winter, and especially during the holiday season, your holiday decor can do double duty. Not only will it give your home a homey and festive ambiance, but it will help you prepare for your holiday guests as well. Most potential buyers like to picture how a particular home will feel when they are entertaining in the future. Having your home poised for the upcoming holidays gives buyers a peek into their potential future in your home, making it another great reason to sell your home during the winter months. Another benefit is that your curb appeal is most likely very inviting as it is common to decorate your home both inside and out for upcoming festivities. Some potential buyers do a drive-by before deciding if they want to see a home on the inside. A home ready for the holiday season gives your home exterior a festive boost!
Want to learn more about getting your home prepared for showings? Read more about my tips for showings here!
Important First Impressions
Here are some helpful tips for giving a great first impression on your home
A place for shoes. Having a mat to put shoes on or having some disposable booties is a great way to show that you care about the condition of your home. It also keeps carpets and flooring clean and dry.

Don't over-decorate. While decorating your home for the holidays be sure to not overdo it. Potential buyers want to see a warm charming home, not necessarily Santa's workshop. You don't want potential buyers to focus on your decor but focus on your home itself. You want your seasonal decor to add to your home's original charm not distract from it.

A clean home, not a cluttered home. Giving your home a deep clean, and keeping it clean throughout the home sale process is essential no matter what time of the year you put it on the market. Even tidying up the garage is a good idea. A clean and decluttered home signals to a buyer that you have pride in your home, and you take care of it, which is exactly what they want in a home they are thinking of buying.

Please depersonalize. Taking down family photos, monogrammed signs, and other personal objects does two things. First, it gives you a head start on packing and preparing for your move. Secondly, and most importantly, it allows potential buyers to see themselves in your home, instead of you. You want your home to feel like "their" next home, not yours.

Take advantage of natural sunlight. During the winter months, days tend to be cloudy and dim. Taking advantage of the natural light when you can is essential to make your home feel welcoming. If you have evening showings, or showings on darker days, lighting from lamps and other light sources should be bright and warm, and welcoming.

Do you have a fireplace? Show it off. A fireplace is still on a lot of buyers' wishlists, so if there ever was a season to show it off, this is it! If at all possible, have your fireplace going when buyers arrive. You could even create a welcoming vignette with an inviting chair, and a cozy blanket nearby as an invitation to step out of the cold and into a welcoming room.
Ready to Move?
For those who are concerned about putting your home on the market in the winter months, don't be. An experienced REALTOR Ⓡ, is able to adapt to the market and the season to get your home sold. With all that being said, putting your home on the market in the winter months shouldn't be a deterrent at all, in fact, it could be just the right time for you to get your home sold. I am ready to do just that. Want to know my secrets? Schedule your complimentary listing consultation with me today by giving me a call at (404) 576-8515, or by filling out the contact form below!