The Big "What If" - Understanding Important Insurance Coverage
Posted by Sandy Izaguirre on Thursday, September 29, 2022 at 10:00 AM
By Sandy Izaguirre / September 29, 2022
Comment
What to Know About Actual Cash Value vs. Replacement Cost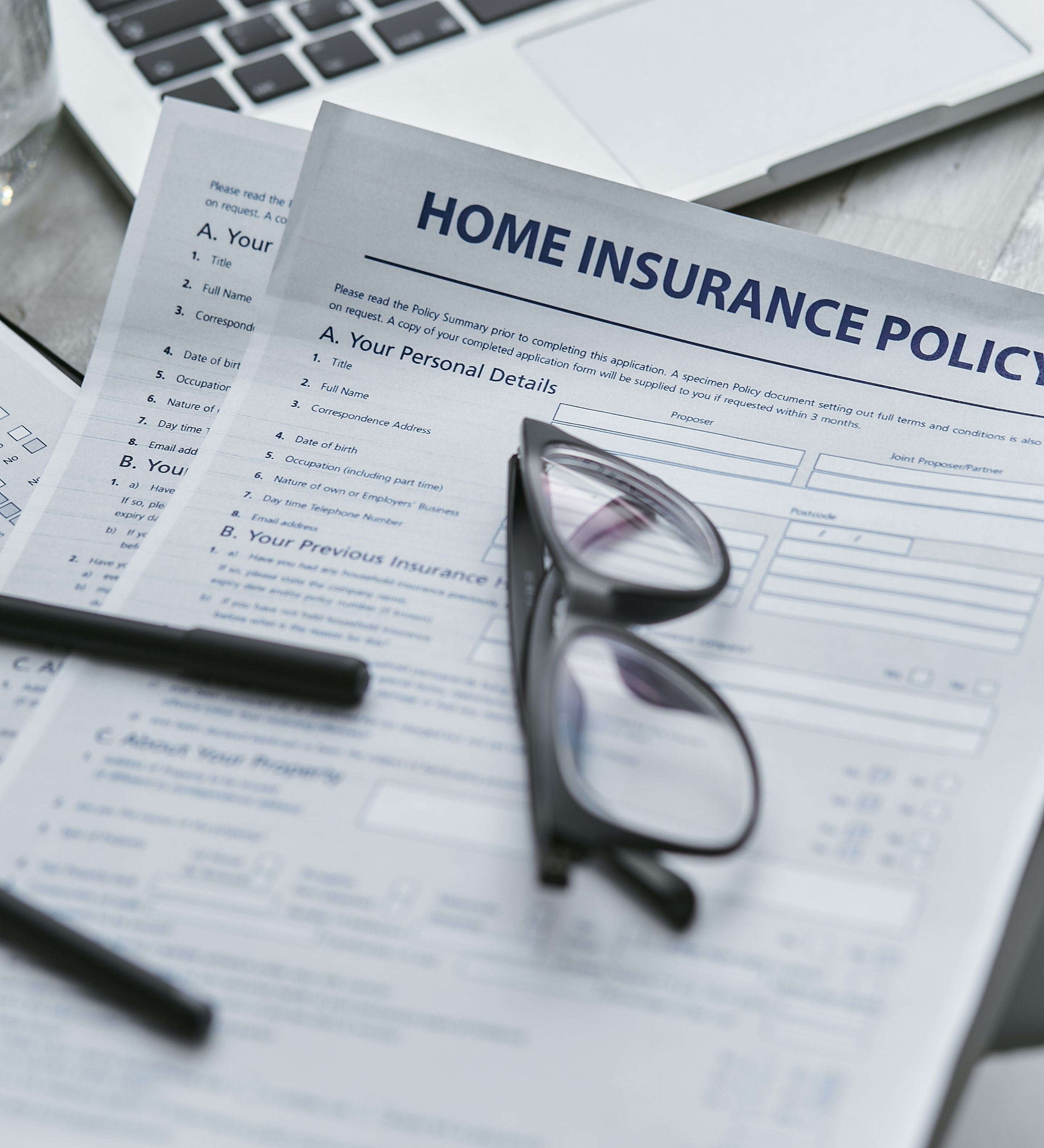 When it comes to homeownership, no one likes to think about the "what ifs" in the event of a loss. Knowing how you are covered, and to what extent your policy covers you and your home is of utmost importance.
Insurance documents are daunting things, with all sorts of endorsements and verbiage we may not see on a regular basis. Insurance companies make changes to their policy from year to year, and sometimes all it takes is one simple change to mean the difference between coverage and the loss being out of pocket.
More than likely, the average consumer hasn't taken the time to do a deep dive into the coverage they actually have, and really only scrutinizes it in the event of something happening. After all, technical policies such as those aren't exactly "light" or exciting bedside reading, however, they are important to understand, as it is protecting what is most likely your biggest asset: your home.
How Does Insurance Work After a Loss?
When an insurance company pays out on a homeowners policy in the event of a loss, whether partial or total, they reimburse you in one of two ways:
Actual Cash Value (ACV) or Replacement Cost
With some insurers, there are other types of "replacement cost" coverage as well.
So how does it apply to you and your home?
For insurance, say there is a total loss on your home. The payouts would be as such:
You have ACV coverage: Your covered loss would be paid at Actual Cash Value amount. They would calculate what your property would cost to build today minutes the amount due to depreciation for age, condition, or outdated features. If you have ACV coverage, you would most likely have an out-of-pocket expense for rebuilding your home.
You have Replacement Cost Insurance: Your covered loss is covered for up to the Insured Amount under your Coverage A: Dwelling coverage but does not exceed that amount. Depending on how quickly costs for lumber, labor, and other building materials have increased, and whether you have been increasing your home policy, you may have an out-of-pocket expense for rebuilding your home.
You have Extended Replacement Cost: Your covered loss is covered up to the amount of the Coverage A: Dwelling policy limit plus the extension of coverage that the Extended Replacement Cost Endorsement covers. They are usually offered in certain increments: for example up to 125% of the Coverage A: Dwelling coverage.
You have Guaranteed Replacement Cost Coverage: Your covered loss is covered beyond Coverage A: Dwelling policy limits, and the full amount that it takes to rebuild your home is covered.
Actual coverage of your insurance policy should be discussed in detail with your insurance provider, as not all policies and endorsements are created equal. Insurance payouts depend on meeting all your provider's insurance guidelines, including but not limited to being current on your premium payments, having a covered loss, etc.
Important Insurance Terms to Know
Covered Loss is a loss that is listed as a covered peril (exposure to the risk of being destroyed or lost) in your insurance policy. It is important to know what perils are covered, what are not, and if additional insurance is needed.
Actual Cash Value is the amount equal to replacement cost minus an amount for depreciation. A policy that provides actual cash value coverage typically reimburses you for the depreciated value of an item in the event of a loss.
Replacement Cost is the amount that it would take to repair or replace the same item, (or of like kind and value) in today's market. Coverage is up to the value of the policy limit.
Extended Replacement Cost is coverage that exceeds the policy limit, but only up to a certain threshold. This coverage is a step above "replacement cost" but below "guaranteed replacement cost"
Guaranteed Replacement Cost is an additional insurance endorsement that pays for the full coverage of replacing or repairing your home in the event of a full loss, even if that amount exceeds the policy limit.
Declaration Page - This is usually the first and/or second page of your policy that gives you a brief snapshot of your home insurance coverage. The declaration page DOES NOT explain the type of damage or losses that you are insured against, so be sure to read deeper into your policy for this information. This declaration page is also your "proof of insurance" when taking out a home mortgage.
Endorsement, Rider, or Floater - This is insurance coverage that extends coverage above and beyond the limits of your homeowner's policy, and also can help cover perils/risks that a traditional homeowner policy does not cover. When you add items to an endorsement it is called "scheduling an item". Expensive jewelry, collectibles, and valuable art are all examples of items that are usually scheduled onto an endorsement.
Home Insurance Takeaways
Check your coverage each and every renewal year. Usually, your insurance company will notify you of any changes made from one year to the next, but make sue to do your due diligence. It is important to be aware of how any changes may affect you.
Understand what particular losses are covered by your policy and know your limits in the event of a loss. Make additional purchases for those losses that are important to you, and not covered by your current policy.
Check your deductible. People may unwittingly trade coverage for less premium cost, and only feel the effects of this decision when the inevitable happens. Large deductibles can sometimes be hard to come by should a loss happen. It is always good practice to re-quote your policy with deductibles that make sense for you and your financial situation.
Keep detailed records of every renovation, and the costs associated. Be sure to increase your home and personal belongings coverage to reflect what it would take to replace/rebuild your home and personal belongings on a regular basis, or after large personal property purchases or any significant remodeling.
Keep track of new personal purchases that should be listed on a special endorsement/floater/rider.
Check with your insurance agent for special coverage endorsements that may be appealing to you: identity theft, earthquake coverage, windstorm coverage, flood coverage, sewer backup, dwelling under construction, or mold coverage - are just some of the special endorsements that your insurance company may offer for an additional premium for the special coverage.
In closing, one of the best ways to know exactly what kind of coverage you have, what it means to you and your home in the event of a loss, and what changes would make the most sense for you, is to schedule some time to speak with your insurance agent. Not only will this give you information about the exact coverage you do have, it will also give you clarity on what may not be covered, what new coverages are available, or what current coverages are changing, and may prevent you from having an uninsured loss. Though it may seem like an excessive step to some, the peace of mind it will give you is worth the time and effort.