The Big T'Do & What Else To Do
Posted by Sandy Izaguirre on Friday, October 7, 2022 at 10:00 AM
By Sandy Izaguirre / October 7, 2022
Comment
How to Best Impact North Gwinnett Schools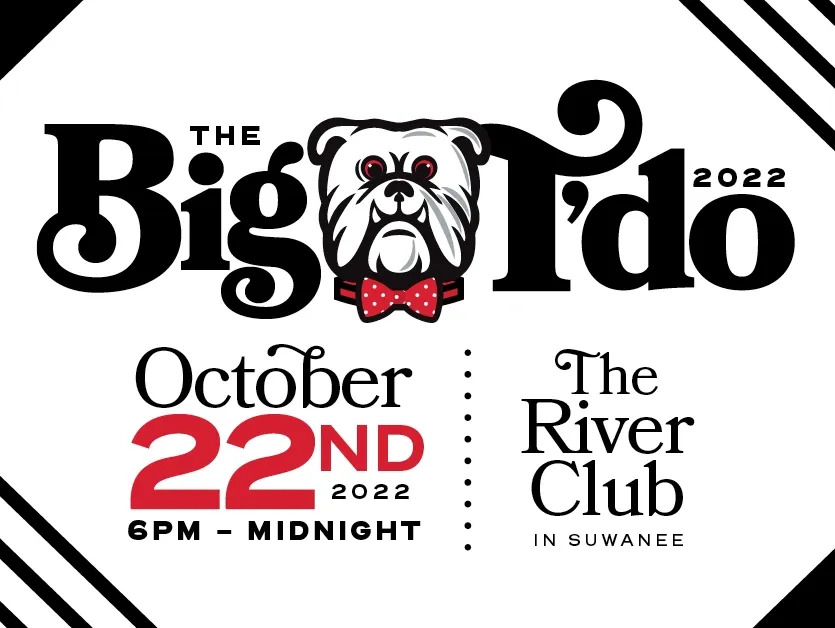 Each Year the North Gwinnett Schools Foundation puts on what they call, "The Big T'Do"! It is a big soirée of dinner, dancing, and fundraising for the Foundation. Live and silent auctions also help raise funds from items donated by local businesses and generous donors. This year's Big T'Do is on October 22nd from 6 pm to Midnight, at the River Club in Suwanee. It truly is a "Big T'Do" because it means so much to the foundation and its future endeavors, and serves as its primary source of revenue to fund grant recipients' proposed projects.
Pride & Purpose
So, you may be wondering what the purpose of the North Gwinnett Schools Foundation is. Their mission statement states: "Our mission at the North Gwinnett Schools Foundation is simple: To enhance the quality of public education for students of the North Gwinnett cluster schools by providing funds which enrich and extend educational opportunities. We will do this by building a permanent endowment fund, providing financial support through grants and scholarships, positively impacting student success, and fostering a greater sense of community by building lasting relationships between the cluster schools, businesses, families, and organizations in the North Gwinnett community."
The schools that benefit from the foundation are North Gwinnett High School, North Gwinnett Middle School, Level Creek, Riverside, Roberts, and Suwanee Elementary Schools. The North Gwinnett cluster is part of the Gwinnett County Public School system which has a student body of nearly 180,000 students.
More simply put, the founders and proponents of the Foundation exude pride in their schools and their students. They want the community schools, and the students within the schools to succeed and maximize their learning potential. They want them to dream big and meet their goals - through the educational resources and programs available to them. Successful students create a ripple effect throughout their lives and in turn, create successful, thriving communities.
How it All Began
When community leaders, teachers, principals, local business leaders, and parents all joined forces under the direction of founders Cecil & Gay Gober - magic was bound to happen. What started as an academic booster club grew under their leadership to pave the way for a foundation that would allow students and teachers to go beyond scholastic budgets to fund projects that make a difference. They wanted to fund projects that encouraged students to think outside of the box and think about the community around them.
Community & School Impact
For those of you with children within the North Gwinnett Schools district, you may or may not be aware of the impact that the Foundation has on the North Gwinnett cluster schools. Each year the Foundation gives grants from money raised at the Big T'Do to fund projects requested by teachers from each North Gwinnett cluster school. Here is a very small sampling of recent recipients of Foundation grants:
Covid Community Outreach - For students affected by the pandemic of 2020, and the sudden and unexpected closure of schools, the Foundation offered funding for food and essentials to area students and their families.
Java Dawg Cafe - Run by special education students in the vocational progression program. By crafting coffee and providing service, students learn important life skills such as managing money, customer service, and business skills.
Motory Sensory Rooms in the Suwanee Elementary School
North Ink - a student-run printing business that produces school shirts, signs, and other promotional materials for school use, as well as graduation and sports team yard signage. Students learn firsthand the ins and outs of running a printing business, which gives them "real world" learning and business experience.
Aquaponics System for the CHARGENorth Stem Program at North Gwinnett High School
Spartan Cardio Kickboxing program for North Gwinnett High School
A variety of Musical and Theater productions
North Gwinnett Middle School Garden
Programs that are devoted to reading and writing throughout the school system for different grade levels
How Can I Help?
It is not hard to find the value in the North Gwinnett Schools Foundation outreach within our schools. These initiatives may also be something you are passionate about as well. There is always room for additional champions to help pursue and to achieve the goals that the Foundation sets forth. After all, it supports our community, our children, and their education. Our childrens' years in the North Gwinnett schools are a time for learning, and developing into the people they will become. Their successes will have a direct ripple effect in the community we all love so much. Even in the smallest way, there is room for more of us to make a difference.
Bid on either the silent or live auction or both
Get Involved in the Foundation
A Personal Note
As an area resident, and a proud parent of children who have been through our North Gwinnett schools, the North Gwinnett Schools Foundation is an organization that is near and dear to my heart. My children and I have seen firsthand the effect that the generosity of the Foundation can have by funding worthy programs within the district. I am proud to have served personally on the Board of the Foundation for 4 years, and also served as Fundraising Chair for 2 of those years. It was my privilege and honor to be even a small part of something so powerful and to have served my community in such a way. If you are thinking about how you can help, I encourage you to make space on your calendar for October 22 and join an unforgettable and fun evening, which also impacts our schools and students for the better. Meet and mingle with those in the community who know how important it is, and you will find that the enthusiasm is contagious!