The Basics of Bridge Loans
Posted by Sandy Izaguirre on Thursday, August 3, 2023 at 9:00 AM
By Sandy Izaguirre / August 3, 2023
Comment
How a Bridge Loan Helps You Buy and Sell a Home!
How Bridge Loans are Packaged, Qualifications, and More!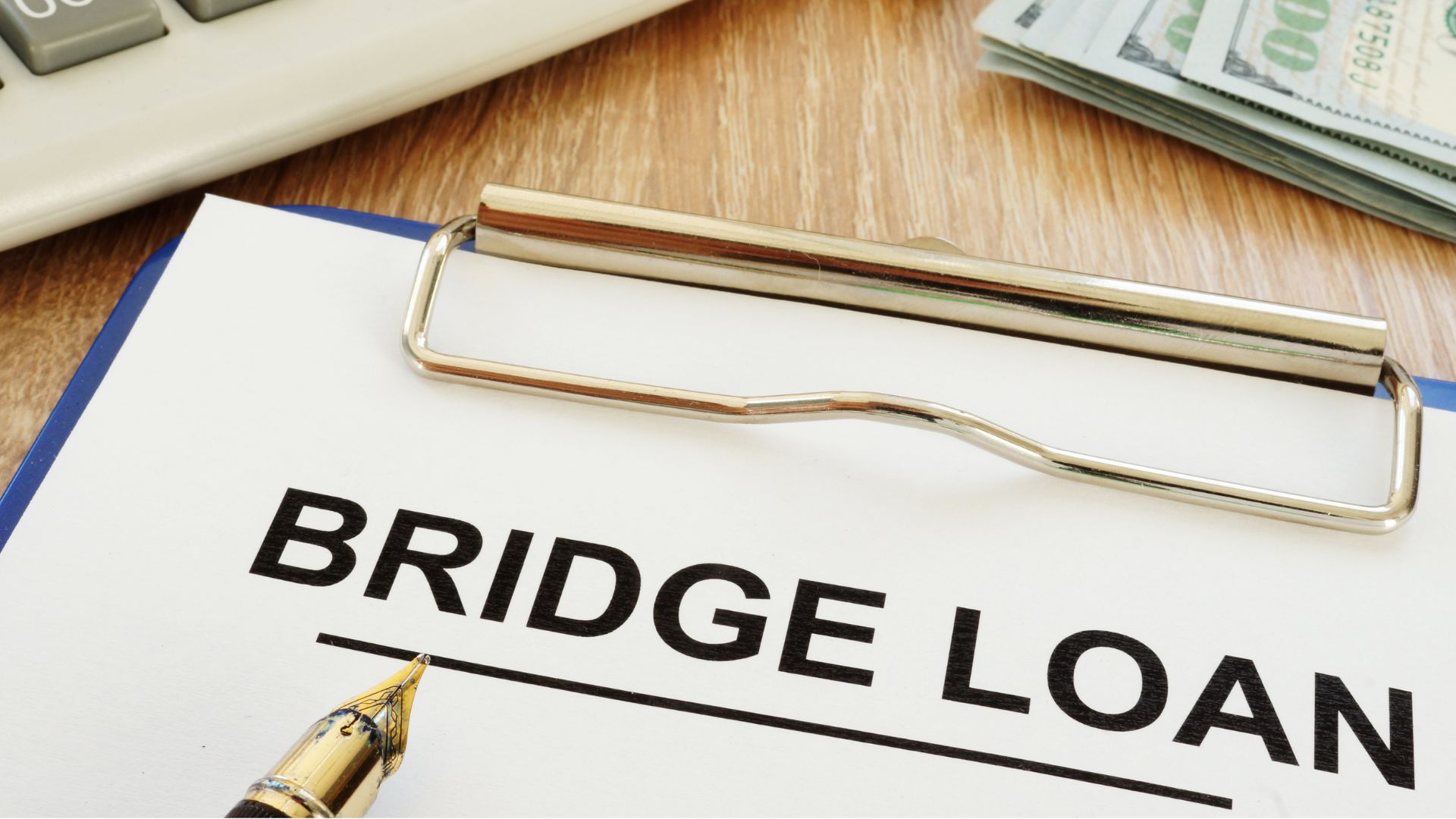 When looking to buy and sell a home at the same time, it's important that you understand and utilize all of the resources available to you to make sure that your transition from your previous home to the next is as smooth as possible. A bridge loan is one such resource that could make your transition from home to home significantly easier.
What is a Bridge Loan?
In essence, a bridge loan is a short-term loan used until a person secures permanent financing or moves an existing obligation. (i.e. trying to buy AND sell a home at the same time!)
This type of loan allows you to use the equity in your current home for the down payment on a new home. It's a great option for home sellers who have found their dream home, but are still waiting for their previous home to sell.
The biggest reason that home buyers decide to utilize a bridge loan is that it allows them to put in a non-contingent offer on a home. A contingent offer is typically viewed as less favorable than offers that are non-contingent in the eyes of the home seller, meaning that if you have a home that you are very serious about buying, you can work with your real estate agent and lender to make sure your offer is as competitive as possible.
How are Bridge Loans Typically Packaged
Typically as a consumer, a bridge loan will be presented to you in one of two different formats presented below.
Holding Two Loans: In this situation, you are borrowing the difference between the current loan balance and up to 80% of your current home's value. The funds from the second loan are applied to the down payment on the new home you are looking to purchase. This situation allows your new home loan to stay intact until you are ready to pay off the remaining balance with the sale of your current home.
Rolling the Two Mortgages Together: This situation allows you as the buyer to take out a single large loan to pay off the balance of your current mortgage AND cover the cost of the down payment on your new home.
In either case, lenders will typically only offer bridge loans worth up to 80% of the combined value of the two properties, meaning the borrower must have significant home equity in the original property or plenty of savings on hand.
What Do the Interest Rates and Fees Look Like for Bridge Loans?
A bridge loan can be extremely helpful when looking to buy and sell a home at the same time, but they do come at a price. When you take out a bridge loan, you can expect a higher interest rate than you would receive on a conventional loan. Keep in mind that bridge loans are temporary, and can only be held for up to one year maximum. Bridge loans also come with the typical fees associated with obtaining a mortgage, including closing costs and an origination fee.
Who Qualifies for a Bridge Loan?
The following items are the key things that lenders will look for and evaluate when determining whether you qualify for a bridge loan or not.
Low Debt-to-Income Ratio
Loan-to-Value
Credit History
FICO Credit Score
Amount of Equity in Your Current Home
Contact Me Today to Learn More About Buying and Selling a Home at the Same Time!
No matter whether you want to buy and sell a home at the same time or sell your home and then begin the home-buying process, make sure to contact me with any questions you might have! I would love to be considered a resource for you and your family, and would be happy to schedule a complimentary consultation to go over your options with you. Contact me today by calling me at (404) 576-8515, or by filling out the contact form below!