Suwanee Summers! Cooling off with a SPLASH!
Posted by Sandy Izaguirre on Thursday, July 14, 2022 at 1:00 PM
By Sandy Izaguirre / July 14, 2022
Comment
Cooling Off At A Local Splash Pad!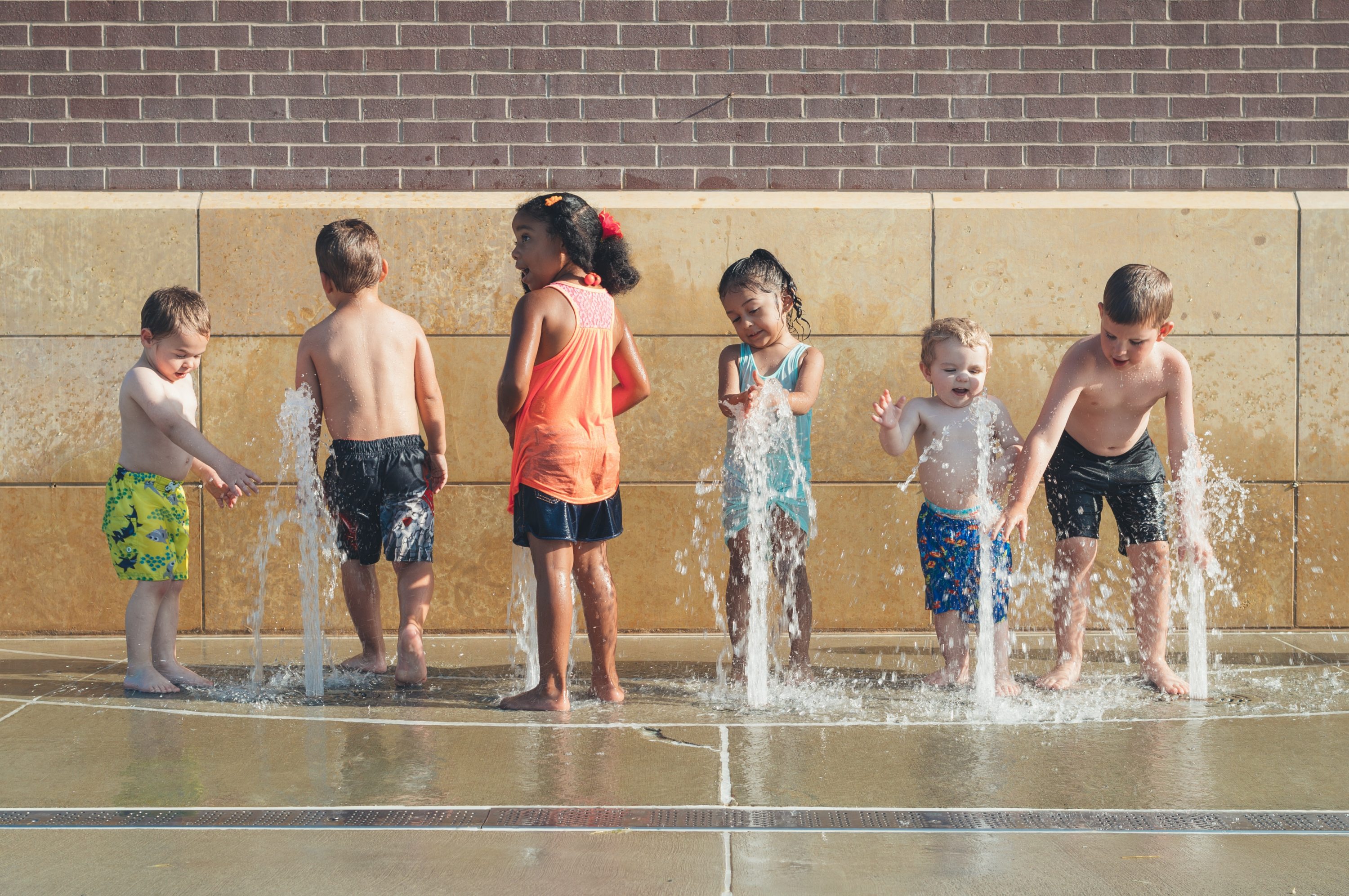 Photo by Andrew Seaman on Unsplash
Without a doubt, summer is here, and it is a hot one! While it may be very tempting to stay indoors in the deliciously cool air condition, venturing outside can lead to the discovery of some new activities, and the creation of some wonderful memories.
One of the "coolest" options for some summertime fun is a splash pad or splash park. While what you call it is interchangeable, the fun you have while enjoying it is not. Tall geysers of water spray up and out, creating a fun water playground perfect for splashing and cooling off. Many splash parks incorporate fun, colorful structures adding to the whimsy and fun of the park.
Free - Most splash pads are absolutely free. Unless a splash pad is directly located within a community pool, community center, or water park, there is usually no charge for entry, making a trip to the local splash pad within everyone's budget.
Fun & Refreshing - Who doesn't like splashing around and getting doused by cool water? Reminiscent of running through the sprinkler at home, but this one doesn't leave you with a waterlogged lawn, and muddy footprints in your home.
Simple - A visit to the splash park can be a quick and impromptu thing. It doesn't have to be a full planned outing, such as a day at the beach, or lake. By carrying a splash pad "go bag" at all times during the summer months, you can stop off at one for a quick break whenever the mood or the heat strikes. It doesn't have to require a huge amount of prep or planning.
Accessible - Splash parks, for the most part, are in public parks throughout the community or in central areas. For instance, Suwanee has a wonderful interactive fountain right within the town center. They also are usually built using accessible design, which gives the opportunity for everyone, no matter their mobility, to be able to enjoy them.
Safe - Though no activity is without risk, if used with care and responsibility, a splash pad can be a safe and entertaining place for all ages. Splash pads are also called a zero-depth water features, so if your child cannot swim, they can still enjoy a splash pad. Though most splash pads have stringent cleaning and care guidelines, showering, or misting with hydrogen peroxide after splash pad use can be helpful in case of germs, just as is the case with using public pools. Also, be sure to encourage your children not to drink the splash park water. Be sure to bring water to keep hydrated.
What to have in your Splash Pad Go Bag
Bathing Suit
Swim Diapers (if applicable)
Water Shoes
Towels
Change of clothes
Sunscreen
Water
It is also a good idea to have a folding chair in your car, so that you can sit on the sidelines and keep an eye on all of the splashing!
Here is a list of the splash pads within Suwanee and within a comfortable distance. Happy splashing!
Big Splash Interactive Fountain:
330 Town Center Ave, Suwanee, GA 30024
810 Nichols Rd, Suwanee, GA
6224 Jimmy Carter Boulevard, Norcross, GA
E. E Robinson Park Multi-Purpose Complex:
(Football Entrance) 650 Peachtree Industrial Boulevard, Sugar Hill, GA 30518
1540 Graves Road, Norcross
Village Pavilion at The Mall of Georgia:
(Outside the main entrance to the mall) 3333 Buford Dr, Buford, GA
The Splash Park at Sugar Hill:
5039 W Broad St, Sugar Hill, GA
Lillian Webb Park & Splash Pad:
5 College Street, Norcross, GA, 30071
Town Green Fountain at Duluth Main Street:
3167 Main Street, Duluth, GA, 30096
A splash pad is so much fun, that some home builders have even begun to incorporate them in backyards. Splash pads are great for smaller yards that don't have the yard space requirement that installing a pool would necessitate. They are also a less expensive alternative, and provide not only fun for kids, but also act as a cool water feature for everyday enjoyment. If you are looking for a home with the perfect yard to build your own splash pad, give me a call!