Suwanee Area Holiday Events
Posted by Sandy Izaguirre on Thursday, December 8, 2022 at 10:00 AM
By Sandy Izaguirre / December 8, 2022
Comment
Holiday Activities in Our Community and Beyond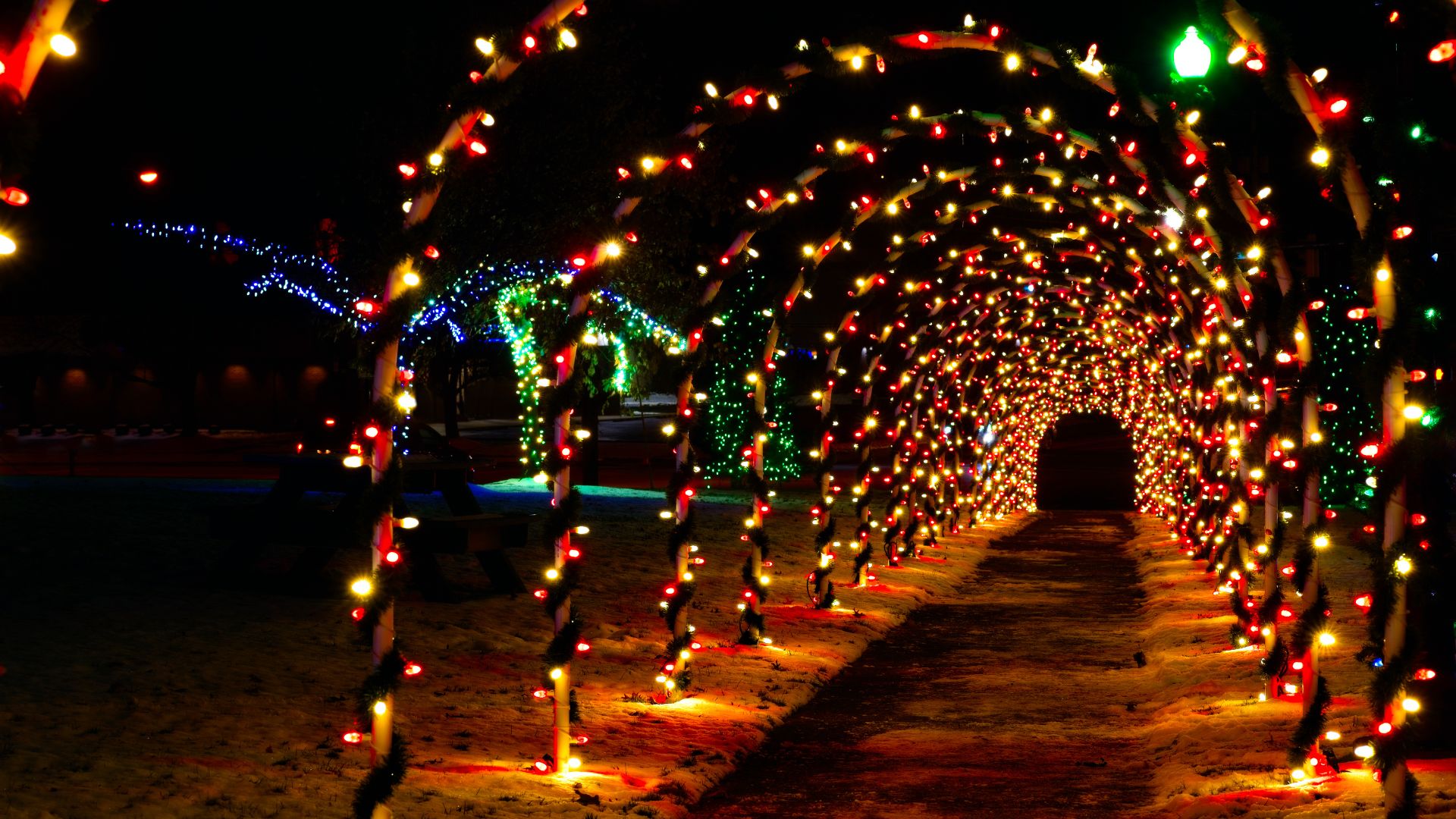 This is a wonderful time of year to take in the magic all around us. The twinkling of lights and the fresh scent of the brisk evening air puts an invigorating spring in our steps. Towns come alive with the celebrations and events of the season, and even if you are more of a homebody than a social enthusiast, this is the time of year when you may have the urge to head out for an evening "out on the town". Here in Suwanee and in the towns surrounding us, we are no different, there is an abundance of events and outings in which to partake.
I wanted to share with you just some of them so that if you do have the itch to take in some of the seasonal splendor, this list might be a good resource for you! There is everything from pop-up bars to shopping, Christmas caroling to community runs, and more in between. There is quite literally SO much going on in our area that it is impossible to list it all. Is there something especially fun and festive that I missed on my list? Be sure to let me know! I love to hear about all things involving our community!
Some Holiday Adventures
Holiday Carriage Rides - Every Tuesday, Wednesday, and Friday
In front of Taste of Britain in downtown Norcross
73 S Peachtree St, Norcross, GA
Now through 12/21/22 6:30 pm - 8:30 pm
"Carriage rides will be dashing through Norcross throughout the month of December, boarding in front of Taste of Britain. Joe Watkins has provided carriage rides for more than 20 years— come be a part of a Norcross Christmas tradition! Carriage rides are free to the public."
343 US-23, Suwanee, GA 30024
Holiday Art Market: Dec 11 @ 1:00 pm - 7:00 pm
"Join us for a fun Holiday art market! We will have 20+ local artists to shop from, live music, delicious food trucks & of course, great beer! The fun starts at 1PM. We hope to see you there!"
Tacky Christmas Sweater Party: Dec 17 All Day!
"It's the most wonderful time for a beer! Er, um, we mean, cheer. Drink up grinches, it's time to show us your holiday spirit! Grab your tackiest sweater and have some holiday fun with us on December 17th!! There will be a special appearance by Bad Santa! PLUS, prizes for the best dressed!"
143 Highway 17
Sautee Nacoochee, GA 30571 (48 miles from Suwanee)
Dec 9 & 10, Dec 16 & 17: 4:00 pm to 7:00 pm
"Step back in time to Christmas of 1877- Come see the Mansion at West End decked in gorgeous period holiday decor, and learn about Victorian Christmas traditions from reenactors in period dress. This open house on Friday and Saturday nights in December is highlighted by twinkling candle lights, live music, s'mores around the campfire, and more!"
Pre-registration required. Tickets will be available for purchase online beginning in late August. Please check back then for additional ticket information.
Johns Creek Arts Center
6290 Abbots Bridge Rd, Johns Creek, GA 30022
12/8 through 12/23: 9:00 am - 4:30 pm
"Searching for the perfect gift for that special person? Look no further. Our Holiday Artist's Market is filled with hand-crafted items by local Georgia Artists. From jewelry to silk scarves, ceramics to greeting cards, this thoughtfully curated collection is sure to please."
Indie After Dark - Holiday Market
190 Ottley Drive, Atlanta (28 miles from Suwanee)
12/8/22: 5:00 pm - 10:00 pm
Join us on Thursday, December 8th from 5:00 pm - 10:00 pm to shop, eat, listen, and play. Our Night Market features food trucks, adult beverages, live music, and entertainment complete with a drag show from our fabulous holiday queens! Shop our spectacular merchants and vendors of all kinds! Explore our expansive indoor and outdoor spaces that will be decorated with the most beautiful holiday decor.
Indie After Dark is FREE for attendees!
Indie gives back - Our event is free to attend, but please consider bringing an unused, packaged toy for our Toys for Tots donation box.
OurSong Presents "Hollywood Holiday"
First Baptist Church of Decatur
308 Clairmont Avenue, Decatur, GA 30030
12/9 & 12/10 @ 8:00 pm
"OurSong presents an evening of treasured holiday tunes direct from Hollywood (or Tinseltown!), the heart of the U.S. film industry. Much of our holiday music originated from television shows and movies that are re-broadcast every year to celebrate the season.
Songs from TV favorites, such as "Rudolph, the Red-Nosed Reindeer", "A Charlie Brown Christmas", and "Santa Claus is Comin' to Town", will bring a smile to your face and invoke happy childhood memories. Also represented are choral interpretations from modern shows such as "Victoria" and "Game of Thrones". Not to be forgotten are holiday classics from "Mame", "Holiday Inn", "It's a Wonderful Life", "The Preacher's Wife", and "Lemon Drop Kid". And we round it out with challenging pieces from "The Nightmare Before Christmas" and "Polar Express"."
The Ugly PJ / Sweater Holiday PopUp Shop Party
John Koryan Event Center
6009 Memorial Drive Suite #10, Stone Mountain, GA 30083
12/10 12:00 pm - 5:00 pm
"Great Music, Food, Drinks, Hookahs, Great Vibes & Fun!
Come out & Let's have a great time with the kids! Let's network & shop with all the hottest vendors in the city. Raffles, holiday shopping, and performances."
Emerald City Holiday Marketplace at Harmony Park
Oakview Rd, Decatur GA 30030
12/10 11:00 am - 5:00 pm
"Grab some gifts for yourself and your loved ones and enjoy the beautiful park with us! Shop small businesses for the holidays to a live DJ!"
Suwanee Luminaria Lights to Remember
Suwanee Town Center
12/10 6:00 pm
"Purchase and decorate a luminaria to remember those you may have lost through cancer. This season in particular is hard to be without loved ones, and lighting a luminary is a way to honor them.
Monkey Wrench Brewing
3425 Martin Farm Rd, Suwanee
Dec 11th. 5:00 pm
"Come kick off the Christmas season at this family-friendly Christmas sing-a-long, including a candlelight singing of Silent Night! There will be a food truck, hot cocoa, and of course, your favorite Monkey Wrench craft brews and slushies. Soft drinks and bottled waters are also available. NOTE: This event will be indoors."
2022 Ravinia Holiday in Lights
Ravinia Office & Retail Complex Five Ravinia Drive Dunwoody, GA 30346
12/15 5:30 pm
"Join us for the third annual Ravinia Holiday in Lights benefiting Children's Healthcare of Atlanta's Holiday Wishlist program! Bring a donation from their wishlist with you to our event on Thursday, December 15th, and be treated to FREE holiday attractions including our holiday light display, holiday llamas, Santa and Mrs. Claus, snow, and more!"
330 Town Center Ave, Suwanee
12/17 @ 11:00 am
Butterfly Walk/Run in an ugly Christmas sweater to benefit the Jim Shaw Junior Leadership Academy
Happy Who-lidays at Mercantile Social
20 N Main Street, Alpharetta, GA 30004
11/9 - 12/31
Mercantile Social completely transforms into a Who-Ville-themed bar and has all things Grinch and Cindy Lou Who-inspired decorations, cocktails, and more. Head on over there if you are really looking to get into the holiday spirit. And if you don't feel like getting into the spirit, good luck, because even Mercantile Social could put a smile on the Grinch's face!
Atlanta Christkindl Market at Buckhead Village
290 East Paces Ferry Rd NE
"This German holiday market will be held in Buckhead Village from November 25 through December 24. If you've never been to the Christkindl Market, it is definitely something you're gonna want to clear some time on your calendar for. They'll have 50+ vendors including authentic German food, holiday-themed beverages, and treats, as well as shopping, live music, and more. Take a Saturday and head to Buckhead Village for this festive event. It'll almost feel like you're spending the holidays abroad! Only you'll be about 15 minutes from home instead of 10+ hours away. Be sure to check their hours online before heading over."
Tapa Tapa
931 Monroe Drive, Atlanta, GA 30308
11/25 - 12/24
"Miracle is a Christmas-themed pop-up cocktail bar that serves holiday cocktails in a festive setting. With kitschy holiday décor, professionally-developed cocktails, and the nostalgic energy of the best office party you've ever been to, Miracle is sure to get even the grouchiest grinch in the holiday spirit."
Atlanta Botanical Garden
1345 Piedmont Ave, Atlanta, GA 30309
Ending on 1/14/23
Returning for its 12th year, enjoy beautiful and dramatic light displays throughout the Botanical Garden. This is sure to be an annual tradition for years to come!
1000 Robert E. Lee Drive, Stone Mountain, GA 30083
Ending on 1/1/23
"Each day during Stone Mountain Christmas, you can enjoy park attractions including Summit Skyride, Scenic Railroad, and more! Then, become immersed in holiday magic with evenings full of festive music, millions of dazzling lights, spectacular shows, a new Christmas drone show, and visits from some of your favorite holiday characters!"