Increasing Curb Appeal by Updating Your Exterior
Posted by Sandy Izaguirre on Monday, April 25, 2022 at 12:00 PM
By Sandy Izaguirre / April 25, 2022
Comment
Adding Value To Your Home Through Curb Appeal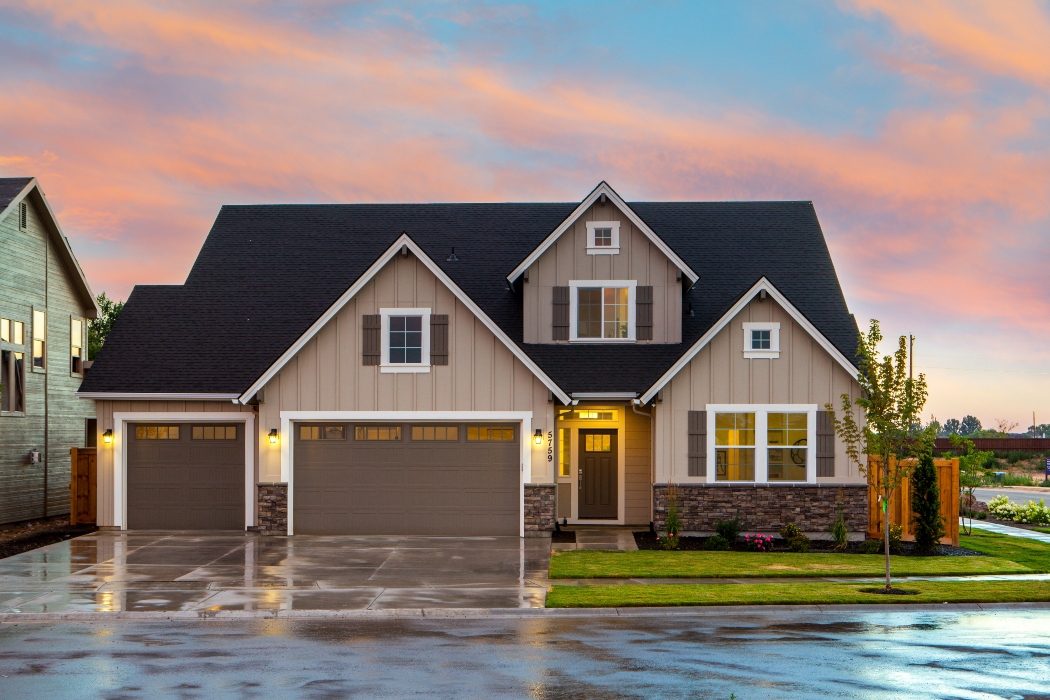 We all know that curb appeal is one of the most important aspects of your home. It's the first thing prospective buyers will see, and it will be a huge factor in determining the value of your home. If you believe the curb appeal of your home isn't where you want it to be, hopefully, you'll find some of the following suggestions helpful in figuring out what you can do to increase the overall value of your home.
Different Ways To Increase Curb Appeal
Painting the Exterior
While changing the exterior on your paint might seem like a daunting task, consider the impact on the value of your home it might have. If the exterior paint of your home is outdated or is in a color that isn't doing you any favors, changing your exterior paint could be just the change you need to make your house distinctive and valuable. Make sure to also consider the weather when deciding whether to paint your home! If the temperature drops below 50° F it could compromise the life expectancy of your paint job.
Replacing Windows and Doors
Windows and doors are aspects of your home that can be visually appealing, or visually date your house. Replacing windows and doors can not only add value to your home but can also save you money on your energy bill if you decided to utilize more energy-efficient doors and windows. When selecting new doors and windows, make sure to consider the architectural style of your home as well so that your new additions are a worthwhile investment.
Landscaping Done By A Professional
Some people spend a considerable amount of time making sure the landscaping of their home looks perfect. This tip is for those of us who deal with our lawn every once in a while and then forget about it. Hiring a landscaping professional can dramatically change the curb appeal of your home. Their expertise will prove invaluable in either revitalizing your landscape or just adding certain touches that take your lawn to the next level.
Adding Exterior Elements
Adding exterior elements doesn't have to be a monumental investment of time or money. Instead of adding stone or wood elements directly to the house, you could use these additions in different ways, like adding a wooden fence to the backyard, or lining the pathways and walkways with stone. This is a great chance to get creative with your home and accentuate the pre-existing style.
Power-Washing the Driveway and Walkways
Driveways and walkways get a lot of use over time, and it may be time to give those pieces of your home the love and attention they deserve. Something simple you can do to give your home some immediate curb value is by power washing your driveway and walkways to make them look brand new. If your driveway is in serious need of repair, you can hire a professional hardscaper who can upgrade your driveway or walkway with new elements that will appeal to buyers.
Updating Light Fixtures
Updating your light fixtures can dramatically change the way the front of your house looks and can increase the visibility of your home at night by using brighter bulbs. When choosing new fixtures, make sure to consider the style of your home, and for the size, choose a fixture that is one-third the height of the door for one light, and one-quarter the height if there are lights on both sides of the door.
Leverage That Curb Appeal By Talking With An Agent
Now that you have raised the curb appeal of your home with exterior changes, you can evaluate whether you want to take advantage of our current seller's market. If you are curious about the price of your home, you can use my free tool to find out your home's estimated value on our market. If the price you receive from the tool interests you, feel free to fill out the contact form below to reach out and get the selling process started.