Holiday Opportunities for Home Viewing Magic!
Posted by Sandy Izaguirre on Thursday, November 16, 2023 at 10:00 AM
By Sandy Izaguirre / November 16, 2023
Comment
Holiday Home Tours in the North Atlanta Area!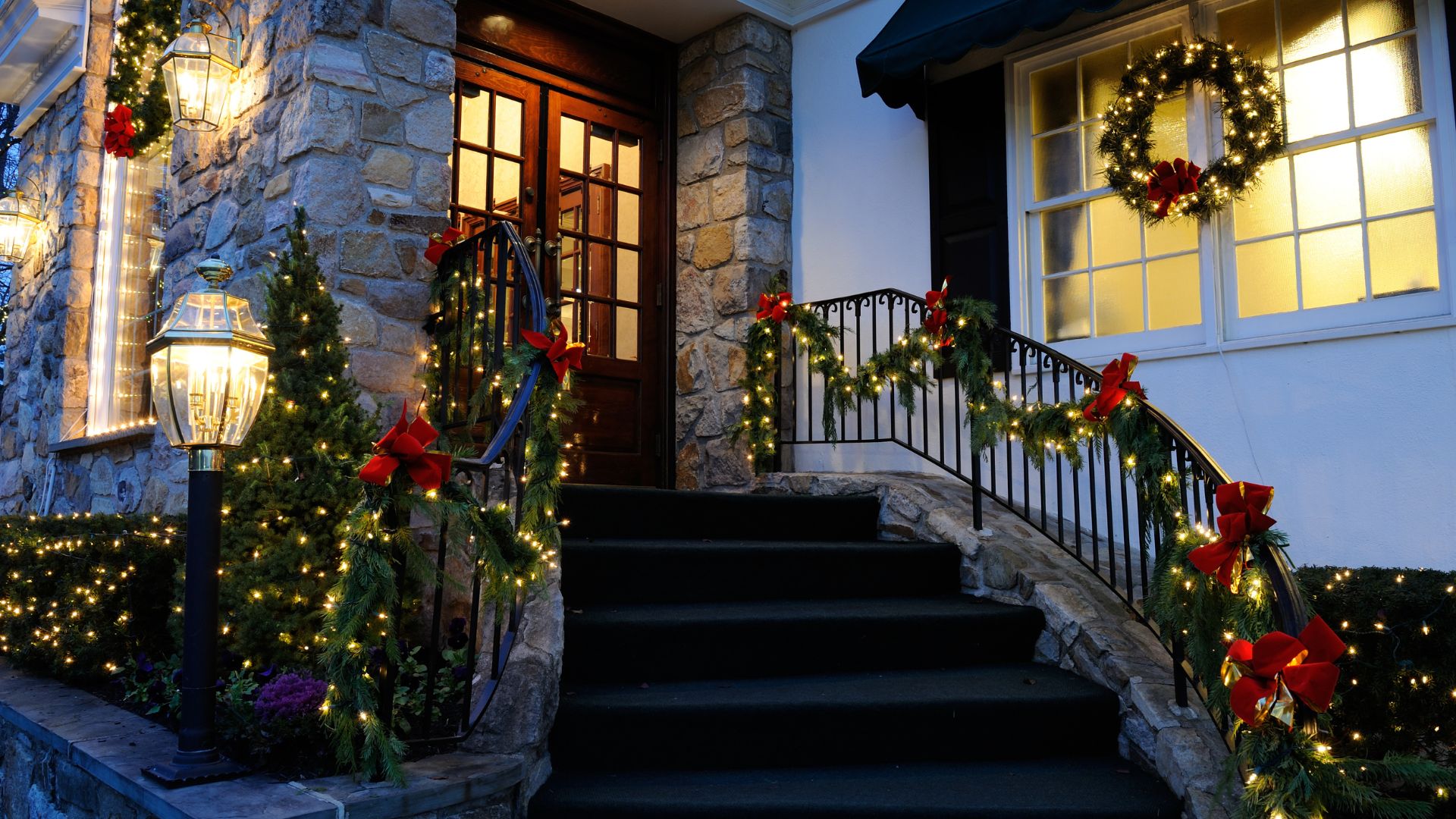 As a REALTOR Ⓡ, I view a lot of homes. I get to see the interior of homes all day long while I am viewing properties with a prospective buyer, or previewing a home for an investor. When viewing homes in this capacity, I have my REALTOR Ⓡ hat on, firmly perched, and while the hat itself is imaginary, my position as a professional agent is not.
During a viewing, I am focused on structure and soundness, whether a home is a good investment, or if a particular home can meet the needs of the people that I am showing it to. I look for dampness in the basement, aging systems, and shoddy roofs. I am on high alert, as I would never want to be a part of my clients making an ill-fated transaction. After all, purchasing a home is one of the largest investments someone will make in their lifetime.
Sometimes when viewing homes, looks can be deceiving, and while a facade and the interior of a home are lovely, I never quite turn off my real estate agent's "spidey sense" or let my guard down. I focus on potential issues, so that my clients can focus on the home itself, and not the nitty gritty. It is because of this, that I hope people view me as their trusted real estate expert.
Beauty is in the Eye of the Beholder
Viewing homes, however, is not all doom and gloom. I'm fortunate enough to get to see a lot of fabulous homes, especially in the Suwanee and Atlanta areas. I am not sure you will find a person anywhere who doesn't enjoy seeing a beautiful home, either in pictures or in person, though with a truly beautiful home, pictures rarely do it justice. I think we all can probably appreciate some good design and a great setting.
For people who enjoy viewing homes, and who are not necessarily in the market to purchase one, they mostly need to be content in viewing beautiful homes from the exterior as they drive through a great neighborhood. Viewing beautiful homes is absolutely a wonderful perk of being a real estate agent, and it is a pleasure to be able to appreciate these homes, not only from the outside but from the interior as well.
The exterior of a home is truly important. In the real estate world, a home's facade can hold the key to the "first impression". Sometimes a home is off-putting or unkempt from the outside, or just not what the potential buyer is expecting, and can deter someone from going into the home. The exterior of a home creates expectations, of what is behind closed doors. For the viewer, you can often wonder what a home's interior holds beyond the front door.
Curious about the potential value of your home? Use my free home value estimate tool today to receive an estimate of the value of your property!
View Through a Different Lens
During Christmas Time and the winter holidays, this is especially true. The exterior facades of homes decorated with wreaths, decorations, and twinkling lights can be breathtaking with the evening winter sky as a backdrop. It is one of the things that makes this time of year so special.
One often wonders, if the outside is so lovely, how have they decorated the interior? Is it just as special and magical?
This season, wonder no more. Holiday home tours allow anyone to view homes through an entirely different lens, not as an agent focused on a sensible purchase, but solely as an appreciator of beautiful things. Holiday home tours can seem like magic. They allow spectators to step through the doorway into something unexpected, and utterly charming. They are the perfect opportunity to see beyond the facade and view something truly special inside.
Area Opportunities
If this sounds like something that you would enjoy, below I have listed several opportunities to take a Holiday home tour. These tours range from ones that have been a tradition for many years, to a brand new opportunity and some in between. They are sure to get you into the holiday spirit, and maybe inspire some decorating of your own!
Also, if you are looking to make a change in your own home, and move to something a bit more "magical", either now or in the future, please keep me in mind. I would value becoming your trusted REALTOR Ⓡ, and someone who helps you make a solid investment. Please connect with me at your earliest convenience to discuss the possibilities.
Onto the holiday home tours!
Marietta
Marietta Pilgrimage Christmas Home Tour
"The public is invited to explore some of Marietta's most beautiful private residences during the 37th annual Marietta Pilgrimage Christmas Home Tour. Ticket holders will enjoy touring several beautifully renovated historic homes adorned with stunning holiday décor. In addition to tour homes, a number of Marietta's beautiful churches, museums, and other public buildings will be on tour."
Home Tour
December 1, 2023 5:00 PM - 8:00 PM
December 2, 2023 9:00 AM - 4:00 PM
December 3, 2023 9:00 AM - 4:00 PM
Buckhead
Peachtree Garden Club Christmas Home Tour 2023
"A highlight of Atlanta's holiday season is the Peachtree Garden Club Christmas Home Tour in early December. Held annually, this community event is renowned for showcasing four of the most beautiful homes in Atlanta, decorated in imaginative holiday trimmings."
Thursday, December 7th, 10:00 AM - 3:00 PM
The four homes showcased this year are:
288 Peachtree Battle Avenue
1240 Regency Road
3200 Ridgewood Road
3365 Woodhaven Road
Grant Park
41st Annual Grant Park Candlelight Tour of Homes
Grant Park District, Atlanta
The Grant Park Candlelight Tour of Homes is a festive evening excursion through houses decorated for the holidays in our historic neighborhood. Other events are scheduled as well, see below.
Ticket sales start Friday, November 10, 2023
$25 Tickets purchased in advance
$30 tickets purchased the day of the tour (Children under 12 may attend for free)
Saturday, December 9, 2023
Artists Market & Bake Sale, St. Paul United Methodist Church (UMC), Sanctuary 4:00 - 9:00 PM
Winter Wonderland, St. Paul United Methodist Church (UMC), 4:00 - 6:00 PM
Tour of Homes, St. Paul United Methodist Church (UMC), Sanctuary, 6:00 - 10:00 PM
Sunday, December 10, 2023
Candlelight Concert, St. Paul United Methodist Church (UMC), Sanctuary, 3:00-4:00 PM
Artists Market & Bake Sale, St. Paul United Methodist Church (UMC), Sanctuary, 4:00 8:00 PM
Tour of Homes, St. Paul United Methodist Church (UMC), Sanctuary, 5:00 - 9:00 PM
Atlanta-Chastain Park
The 2023 Home for the Holidays Showhouse
"Atlanta Homes & Lifestyles presents the annual Home for the Holidays Designer Showhouse & Marketplace, benefiting Children's Healthcare of Atlanta. Situated near Chastain Park on 1.3 acres of land, the new 12,500-square-foot residence influenced by a masterful California-contemporary design aesthetic serves as the sublime 2023 Home for the Holidays Showhouse."
Open for viewing: November 16–December 10.
Thursday–Saturday, 10 a.m.–4 p.m. | Sunday, 1–4 p.m.
* CLOSED EVERY MONDAY, TUESDAY & WEDNESDAY, PLUS THANKSGIVING DAY
Door-to-door shuttle services are available from Chastain Horse Park, 4371 Powers Ferry Road, Atlanta, GA 30327 as there is no parking at the residence.
There are also a number of additional events that will take place within the home as well, while it is open, some are included with the home tour purchase, and others are a separate purchase, and are of limited quantity.
11/15/23 Moonlight & Mistletoe Opening Night Party
11/17/23 Thanksgiving Tabletop Demonstration with Michele Gratch
11/18/23 Dress Your Home for the Holidays: Wreath Making Class!
11/18/23 Atlanta-based Architect Stan Dixon: Book Signing of "Home"
11/24/23 Holiday Yoga and Private Tour
11/24/23 Santa & Schnapps at the Showhouse
12/1/23 Trunk Show: Brown & Co.
12/2/23 Christmas Tabletop Demonstration with Mandy Kellogg Rye
12/2/23 Pop Up Shop Day | 10am-4pm
12/3/23 Light and Bright: Brunch at the Holiday Showhouse!
12/3/23 Holiday Container Gardening Class
12/7/23 Candlelight Home Tour
12/8/23 Hand Lettering Holiday Workshop
12/9/23 Timeless Elegance: Holiday Design Wisdom from Creative Visionaries
12/9/23 Wine Tasting and Pairing