Haunted Places & Haunted Houses Around Suwanee!
Posted by Sandy Izaguirre on Thursday, October 27, 2022 at 10:00 AM
By Sandy Izaguirre / October 27, 2022
Comment
Haunted Places In Georgia
Haunted Houses For Both Families And Adults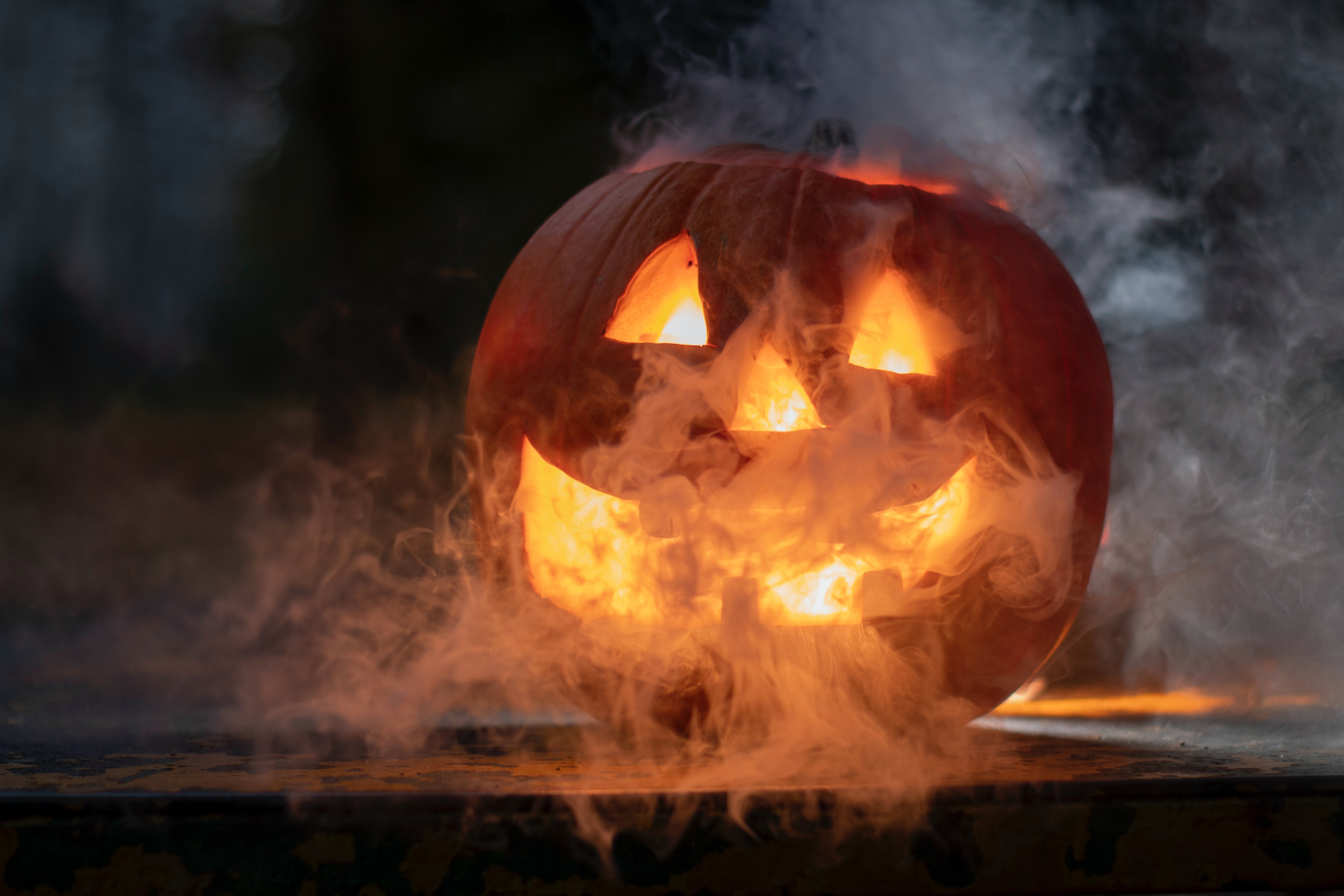 Photo by Szabó János on Unsplash
Hello Ghost Hunters! For those of you who love this time of year and embrace the spooky and the tales from the beyond, there are a number of options for you to have some potentially spine-tingling adventures. I am thankful to say that Suwanee seems to be phantom-free, and we will all have to venture a little bit further out to have a hauntingly good evening! Take a look at those I've listed below, and let me know if you have any spooky sightings of your own! Did I miss your favorite? Let me know!
This one is definitely not for the faint of heart, especially if you have a fear of clowns! The Trail of Terror out in Buford is an outdoor experience where visitors can walk through the trail and try to avoid getting scared by the creatures lurking in the woods! The Trail will be open during the Halloween weekend, and will also be open on the 5th of November for those who just aren't ready to let go of that feeling of the Halloween season!
Buford Corn Maze and Haunted Forest
This one is another outdoor activity, where visitors will be able to walk around the Buford Corn Maze's "Haunted Forest". This year, the theme is "Camp Wyndego", and you'll have to use all of your skills to escape the "twisting labyrinth of dilapidated cabins infested with witches, zombies, crazed killers, and irresponsible camp counselors?". You'll also have to make sure not to get caught by the giant Wyndego! If you're waiting to get into the Haunted Forest, or you just want to skip the scares, you can check out the rest of the attractions on site as well!
Downtown Lawrenceville Ghost Tours
Most say that progress is a good thing, but I guess no one asked the spirits of Lawrenceville! It seems that the renovations and restoration of the historic downtown around the turn of the century disturbed some restful ghosts from their slumber. Apparently, the area has seen quite an uptick in spooky and "otherworldly" occurrences, and what is a town to do? GHOST TOURS! I guess if you can't beat them join them, so Lawrenceville's one and only Aurora Theatre began to host a series of spooky and spine-tingling tours telling all of the ghosts and goblins of Lawrenceville. Each tour is 90 minutes, as you walk along the historic downtown. May I suggest wearing sneakers? Not only for the comfort of walking, but just in case you need to high tail it out of there at an actual ghost sighting!
Are you the type of person who loves to walk into a dark and spooky basement without turning on the lights? Yeah, me either! But if dark creepy places are just your thing, have I got just the place for you - the Netherworld Haunted House. This must-do Halloween experience is just the thing if you are a fan of jump scares, special effects, and screaming your head off. Over one hundred actors take part to give you a perfectly terrifying experience at an extremely high level. It has received raves reviews and has been featured on CNN, The Travel Channel, Hauntworld Magazine plus many others. This attraction is so popular that time slots sell out, and they express sincere warnings about purchasing resale tickets from people that you do not know. So definitely heed that warning, but also know that this is one of the scariest haunted houses not only in our area, but in the nation! Don't say I didn't warn you!
House of the Four Scythes Haunted Attraction, Cumming
This haunted house is a little different, as this attraction is a non-profit operated by the City of Cumming. All of the proceeds benefit local charities and organizations in Cumming, and the haunted house has raised over $70,000 for the community! The Four Scythes Haunted House is an attraction itself, boasting a terrifying haunted house that is sure to spook even the most seasoned of haunted house visitors, as well as an outdoor circus-themed maze called the "Carnival of Screams", again, if you are scared of clowns, this one probably isn't for you!
Barnsley Resort in Adairsville
In all appearances, the Barnsley Resort in Adairsville seems to be a gorgeous, restful resort with a plethora of distractions to take you away from it all. Golf, horseback riding, shopping, a full-service spa, fine dining, and so much more are available for you to relax and enjoy the exquisite surroundings. Little did you know that there could be something more sinister lurking beneath the picturesque estate.
It is said that the property was cursed right from the start. The original property owner and businessman Godfrey Barnsley purchased the land to build his estate "Woodlands" on 4000 acres of land acquired after the forcible surrender from the Cherokee Nation under President Jackson's "Indian Removal Act" of 1830. It is said that any attempt to build on the land would bring about displeasure from Cherokee forefathers who would view the intrusion and construction as disrespectful, as the land itself was viewed as sacred land. Despite the warning, construction commenced - what followed were tragic tales of death, despair, destitution, destruction, and downfall throughout a number of decades.
Though now the current resort seems to be problem-free, and indeed a place for respite, it is said that the ghosts of Barnsley and his beloved wife Julia (who died suddenly from tuberculosis soon after the construction of the original mansion began) roam the grounds, often visiting the ruins of the original mansion which was once an exquisite show of opulence. All that remains of the original estate are the beautiful gardens which are now open to the public.
Perhaps during an overnight stay in a cottage near the gardens, you would be able to come home with not only a weekend of memories, but maybe your own ghost sighting as well.
I can't think of a spookier place to be at this time of year than a cemetery. If this sounds right up your alley, then the Historic Oakland Cemetery may be just the place for you. This cemetery is Atlanta's oldest public park, covers a grand 48 acres, and hosts 70,000 "permanent" residents, including quite a few famous ones of Georgia's rich history. Anyone who has ever been (during the daytime!) could tell you about the beautiful architecture, sculptures, and carvings that grace the grounds. It is so picturesque that it is also used as a private event space, and a wedding venue. At this time of year, however, it hosts a variety of ghostly gatherings, including haunted tours and a "Haunted Hunt" Scavenger Hunt. Now through October 31st, you can purchase a "Haunted Hunt" pack which as a downloadable self-guided tour map that guides you through all sorts of mysteries and mayhem just perfect for this time of year. All Hunt pack purchasers are entered to win a variety of weekly prizes throughout the month. All proceeds from the hunt go to the preservation and restoration of the cemetery itself. If spooky isn't your thing, check out the Fall Tree Walk in November.
If you are in the market for your own home that you would like to live in for the foreseeable future, connect with me and let's get to house hunting. It will be my goal to find you a home that you love so much that you will want to stay around and haunt it long after you've "moved on"!