Happy National Ice Cream Day 2023!
Posted by Sandy Izaguirre on Thursday, July 13, 2023 at 10:00 AM
By Sandy Izaguirre / July 13, 2023
Comment
Best Ice Cream Places in the Suwanee Area!
Quick History of Ice Cream, and More!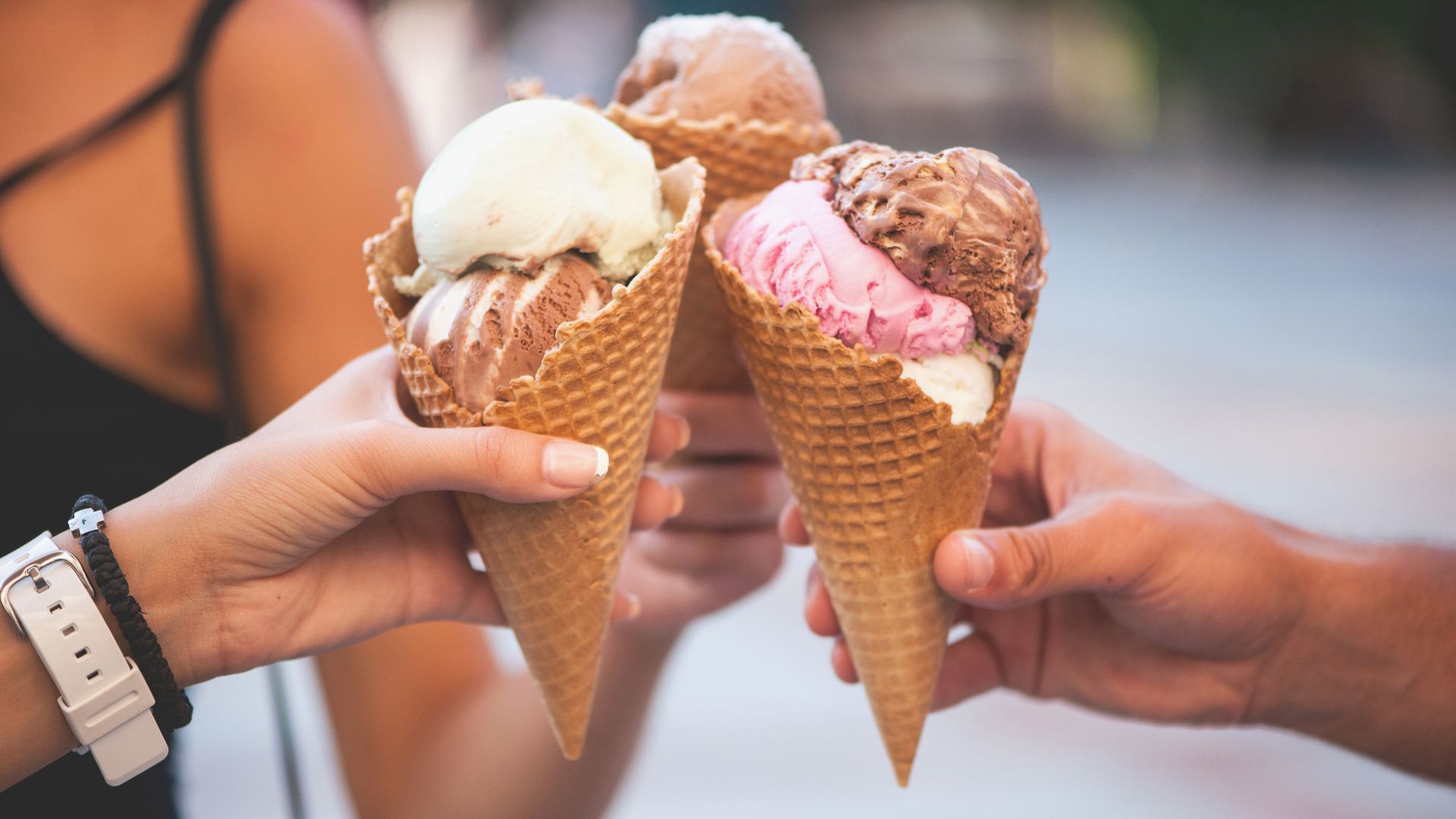 I am not sure there is ever an excuse needed to devour such a delicious treat, but if you need one, this is it! Consider this your "written invitation" to join in on the world's largest ice cream social.
National Ice Cream Day is upon us on July 16th, and thankfully, the Suwanee area is alight in choices at which to partake, (more on that later!). I'm sure it would be OK if you'd rather substitute gelato, or frozen custard instead as your preference on this particular day. After all, they are related, aren't they?
Even if you are lactose intolerant, there have been strides in ice cream substitutes in recent years, and with their popularity, they are becoming more popular and accessible.
A Quick Look at the History of Ice Cream
Ice cream, and its many forms of similar concoctions have come a long way since the very earliest inception in China, around 200 BC, when milk was mixed with rice, and then frozen in the snow for a frozen milky concoction. From there, it seemed that many countries throughout Asia, and then Europe started to develop their own version until it was brought to the United States by European settlers in the 18th century, as a luxurious treat for the wealthy.
Thanks to the industrial revolution and the invention of the hand crank ice cream machine in 1846, ice cream became available for the common person. We can all give thanks to Nancy Johnson who patented that particular invention simplifying the whole process of making ice cream altogether, thus cutting down on the cost and effort to make the frosty treat. Further improvements in the refrigeration process took larger-scale production even further.
Another significant contribution to the popularity of ice cream took place at the 1904 World's Fair in Saint Louis. This was due to a fortuitous placement of an ice cream vendor situated next to Ernest A. Hamwi from Syria. Mr. Hamwi was selling zalabis, which is a donut-like Syrian pastry. As the story goes, when the ice vendor ran out of dishes, Mr. Hamwi quickly rolled one of his zalabis into a cone-shaped "cornucopia" thus providing a delicious solution to the ice cream vendor's lack of dishes. Just like that, the fate and the portability of ice cream were changed forever. However, the patent for the ice cream cone itself was actually granted in 1904 by Italo Marchiony, in New York City, who created an edible cup. Though both creations were made independently of one another, Ernest Hamwi is often credited with the original creation. However (or by whomever) the cone itself was created, I think we all can delight in its invention!
Back in its humble beginnings, I can imagine that no one had dreamed that the future of ice cream would become such a massive phenomenon, or that it would expand to include ice cream novelties like sandwiches and bars, soft serve, etc. The global ice cream market is expected to grow to nearly 75 billion by 2024! That is a whole lot of ice cream!!
All I can say is that it is particularly fortunate that ice cream itself is readily accessible so that we can indulge whenever the craving hits, and not just on National Ice Cream Day. Below, I've listed some of Suwanee's ice cream places as well as some others within a comfortable driving distance. I am sure there are more favorite places to venture out to, but this list should get you going! Please let me know if you have another favorite ice cream spot I didn't include, I would love to visit!
Ice Cream Places Near Suwanee
555 Peachtree Industrial Blvd, Suwanee, GA 30024
1702 Lawrenceville-Suwanee Rd, Lawrenceville, GA 30043
5029 W Broad St NE T-134, Sugar Hill, GA 30518
2780 W Village Dr C, Suwanee, GA 30024
3890 Lawrenceville-Suwanee Rd, Suwanee, GA 30024
5900 Sugarloaf Pkwy Ste 442, Lawrenceville, GA 30043
1075 Canton St, Roswell, GA 30075
5870 Cumming Hwy NE, Sugar Hill, GA 30518
6631-D Roswell Road, Sandy Springs, GA 30328
6342 Grand Hickory Dr STE 101, Braselton, GA 30517
800 Avalon Blvd Alpharetta GA 30009
5435 Peachtree Rd, Chamblee, GA 30341