Great Housewarming Gifts for New Homeowners!
Posted by Sandy Izaguirre on Thursday, June 22, 2023 at 10:00 AM
By Sandy Izaguirre / June 22, 2023
Comment
Ways to Congratulate Your New Homeowner Friends!
Creative Housewarming Gift Ideas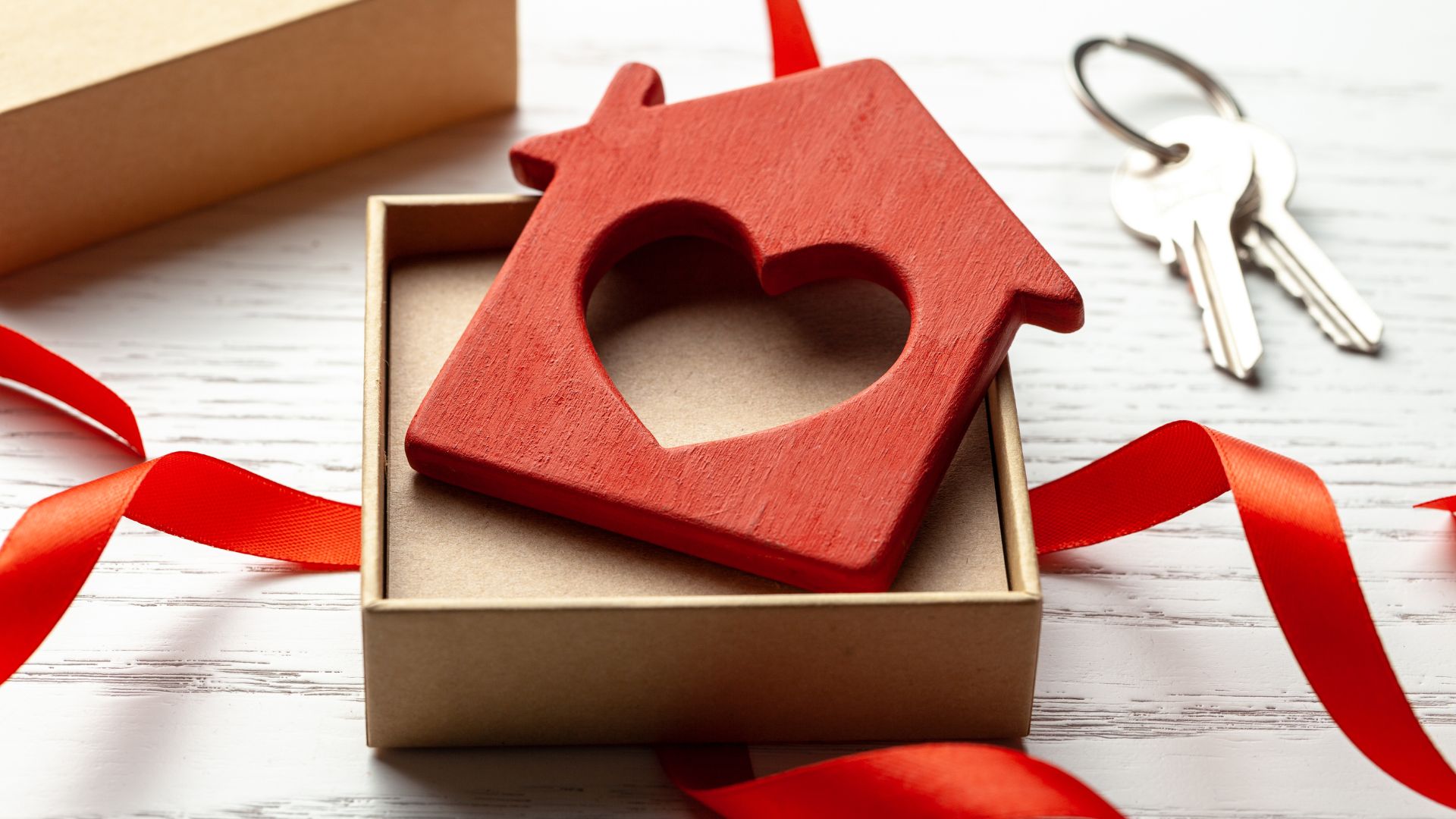 The month of June marks the beginning of summer and also is one of the most popular months for weddings!
As a result, there is the inevitable chance that the newly married couple will be either buying a home or looking to do so soon. Even if they aren't looking to get into a different living situation, it is quite common that many newlyweds or new homeowners already have an established household before getting married. Due to this, it is getting more difficult to find a gift they don't already have. Today, gift registries reflect a more practical side fitting the current needs of newlyweds, versus how it used to be years ago when purchases like silver and china patterns were commonplace. It was UNHEARD of (and also looked at as a big faux pas) to ask for items outside of typical "houseware" items. This is certainly not the case today. From vacations to luxury items to electronics, to help with a down payment on a home, the only boundary on a "typical" wedding present is the giver's imagination.
With all that said, you might be on the lookout for a thoughtful and unique housewarming gift. Purchasing something that they may not have thought of themselves. So what do you get a newlywed or a new homeowner to honor their milestone move? Here are some suggestions!
Personal Touches
Giving the Gift of Time
No one likes the physical act of moving, and let's face it - no one likes to ask for help, but certainly when offered it is greatly appreciated. An offer to help someone pack, unpack, or to lug boxes on the actual move day can be a welcomed offer. Even if not redeemed, says to the recipient - " I am willing to help you, you are important to me". If you can't physically help move, the offer of providing pizza and drinks for the rest of the moving crew would certainly be a help as well.
Giving the Gift of Talent
Are you a superb painter, skilled carpenter, or landscaper with a green thumb? These handy services are also very welcome. No matter how "move-in ready" a home is, there is always something to do or to improve. Even for tasks such as helping to hang pictures, install shelving, or help rearrange furniture - all may be greatly appreciated. If you have the gift of organization or home decor, offer to help with getting things settled.
Give the Gift of Experience
If you are a homeowner there is a good chance you've used the services of plumbers, carpenters, carpet cleaners, electricians, landscapers, pest control, or a number of other contacts that are helpful to a homeowner. Sometimes you have to go through a lot of frogs to get your prince, the same thing can apply to finding service people that you trust. This kind of information is invaluable to a new homeowner who will want to make financially sound decisions from the get-go, and not want to waste time hiring the wrong people. If the new homeowners live in the same general area where you have used these services, compiling a list of all the services and vendors that are in your virtual Rolodex would be a welcome gift.
As many people are pressed for time, or may not live close by to whomever they are gifting, the easiest and most efficient gift you can offer could be one of these suggestions. In fact, a lot of new homeowners appreciate gifts that they can use at their convenience, and when needed. These options can also be appreciated at any time of year as well and even if they have owned their home for quite some time.
Home Services
Yard Cleanup/Lawn Service/Landscaping
Moving into an unfamiliar home can sometimes reveal challenges with overgrown yards, or even plantings that need extra care and attention. A yard cleanup can help with taming an unruly yard, a lawn service with taking a chore off their "to-do" list, or if they don't currently own a lawn mower. A landscaping service can help give a yard a fresh look and reflect the personality of the new owners.
Cleaning Service
Moving into a home with a nice clean appearance is something every homeowner should experience. Even if a home "looks" clean, is it really? Having a cleaning service give it the full once over, would certainly put a new homeowner's mind at ease, and let them get right to unpacking. Even if they have already moved in, having someone do a deep cleaning on occasion can be appreciated. Having someone come in to clean is not their thing? A gift of a Roomba or another cleaning gadget can provide round-the-clock cleaning service at their convenience.
Professional Organizer
There are people that truly have a gift of giving everything a place, having everything in its place, and then there is the rest of us. Give your favorite homeowner the gift of an organizer who can help them get their home or a particular area of their home like the pantry, kitchen, closets, playroom, garage, or basement under control.
Meal Delivery/Meal Prep Service
People are busy. Having a ready-made meal service or even fresh food prep service delivered right to the door can help give new homeowners one less thing to worry about when they come home. Food services range from heat and eat, to easy prep to table in less than 30 minutes. There are also many services that accommodate particular dietary needs as well. There are MANY options available, here are just a few:
Gift Cards
Everyone appreciates a gift certificate. Even though some people may look at it as an impersonal approach to gift giving, this provides an opportunity for your homeowner to get exactly what they want, and what they need. What could be more perfect and personalized than that?
Some popular and useful gift certificates are:
Home Improvement Stores for paint, home improvement supplies
Home Decor stores, furniture stores, and antique stores for furnishing and adding personal touches to their home
Club memberships like Costco, BJ's or Sam's Club, etc. can help purchase basic needs in cost-effective quantities.
Dinner gift certificates for their new area of town. Help them explore their new neighborhood and support their local vendors.
Local garden center to help them add beauty to their new yard.
In closing, the perfect gift is any gift that you give the new homeowner in your life. The fact that you are thinking of them and want to add to their joy in any type of way is something that is definitely appreciated.
Do you know someone who is on the cusp of a big life change like getting married, switching jobs, or just wanting to make a change of neighborhood? Another valuable gift you can give them, is to direct them towards a trustworthy, reliable, and experienced Real Estate professional who can help them move towards their dream of homeownership and who treats them like family every step of the way. I would love to be that person for them!