Food Trucks in the Suwanee Area
Posted by Sandy Izaguirre on Thursday, June 2, 2022 at 1:00 PM
By Sandy Izaguirre / June 2, 2022
Comment
The Best Food on the Go in Suwanee, GA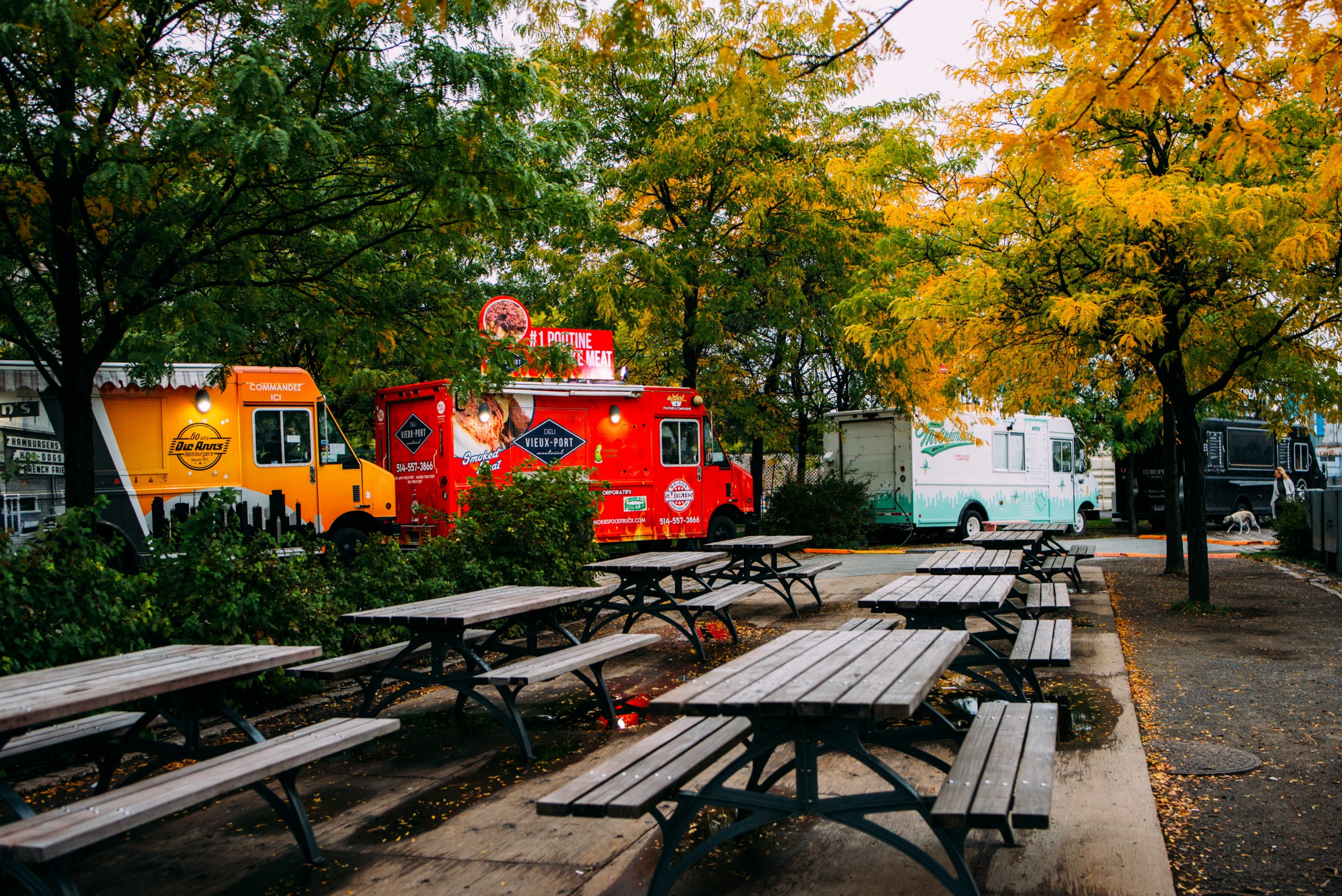 Photo by Nathalia Segato on Unsplash
The allure of food trucks is irresistible. Who doesn't love delicious, hot and ready food parked in convenient locations?
Though food trucks have been around for literally hundreds of years in one form or another, (starting with chuckwagons in the wild west!), they certainly have been gaining more popularity in the last decade. In fact, with recent global events, and with a lot of brick and mortar restaurants closing due to indoor dining restrictions, many chefs took their dining experience on the road, and made their menus more accessible by literally driving to where their customers are.
For chefs who don't want the large overhead of having their own permanent spot, it is a perfect opportunity to still do what you love, on a smaller scale. How great is it to be able to choose when and where you want to serve your food?
Food Truck Friday in Suwanee
Even our very own Suwanee has a Food Truck Friday once per month over the course of the summer, as well as including them in other community events. The first Food Truck Friday of the summer is happening tomorrow (6/3/22) on Town Center Avenue. Part of living in a community is getting to know all of what an area has to offer. I can help you find the perfect community for you with just a phone call. Connect with me soon!
In the meantime, here is a delicious sampling of some great trucks that have been around our neighboring communities at recent events! Let me know if you have a favorite!
A Little Nauti food truck has a mix of high-end seafood street food, and plenty of non-seafood options as well.
"Indiana's original breaded pork loin sandwich with a twist."
"A Gourmet Food Truck serving up some Cajun/Creole faves and more in metro Atlanta!"
"You'll find our truck roaming the streets of Atlanta, Orlando, and Beyond. Egg Roll Boyz, combines 90's beloved boy band & fusion egg rolls. A mix that will keep hearts & taste budz truly happy."
"Flavor on the Fork Chicken and Waffles is a food trailer that serves over 27 flavors of delicious waffles and southern fried chicken that would make your grandmother proud."
"We are a food truck that offers healthy, Japanese-inspired cuisine to the street foodies of Atlanta."
"We serve the best CHEESESTEAK in town. The freshest ingredients served piping hot! Once you sink your teeth into one of our CHEESESTEAKS, you'll be coming back again and again."
"Gaston Street Eats Food Truck celebrates the "Flavors of the South!" Southern-inspired comfort food with an elevated twist!"
"Low-Co Motion is a "farm to truck" food truck that focuses on using fresh, local ingredients to put a gourmet spin on classic favorites."
"We are sausage folks bringing you high-quality Wurst, Philly Cheesesteaks, and Dogs to locations near you."
"We are a mobile bakery on wheels. Our freshly baked products are hand-made with only the finest of ingredients: real butter, fine chocolates, select nuts, etc!"
"Operation: Donut is a one-of-a-kind mobile donut shop. We allow the customer to completely customize their donuts to make it just the way they like it."
"We are Seafood Lovers bringing you freshly prepared Southern Style Seafood direct to you!"
Still Fire Brewing & Truck and Tap
Still Fire Brewing & Truck and Tap also have a schedule of food trucks that are on location daily!