Easing Back into 'Back to School'
Posted by Sandy Izaguirre on Thursday, August 11, 2022 at 1:00 PM
By Sandy Izaguirre / August 11, 2022
Comment
Tips to Decrease the Stress of Going Back to School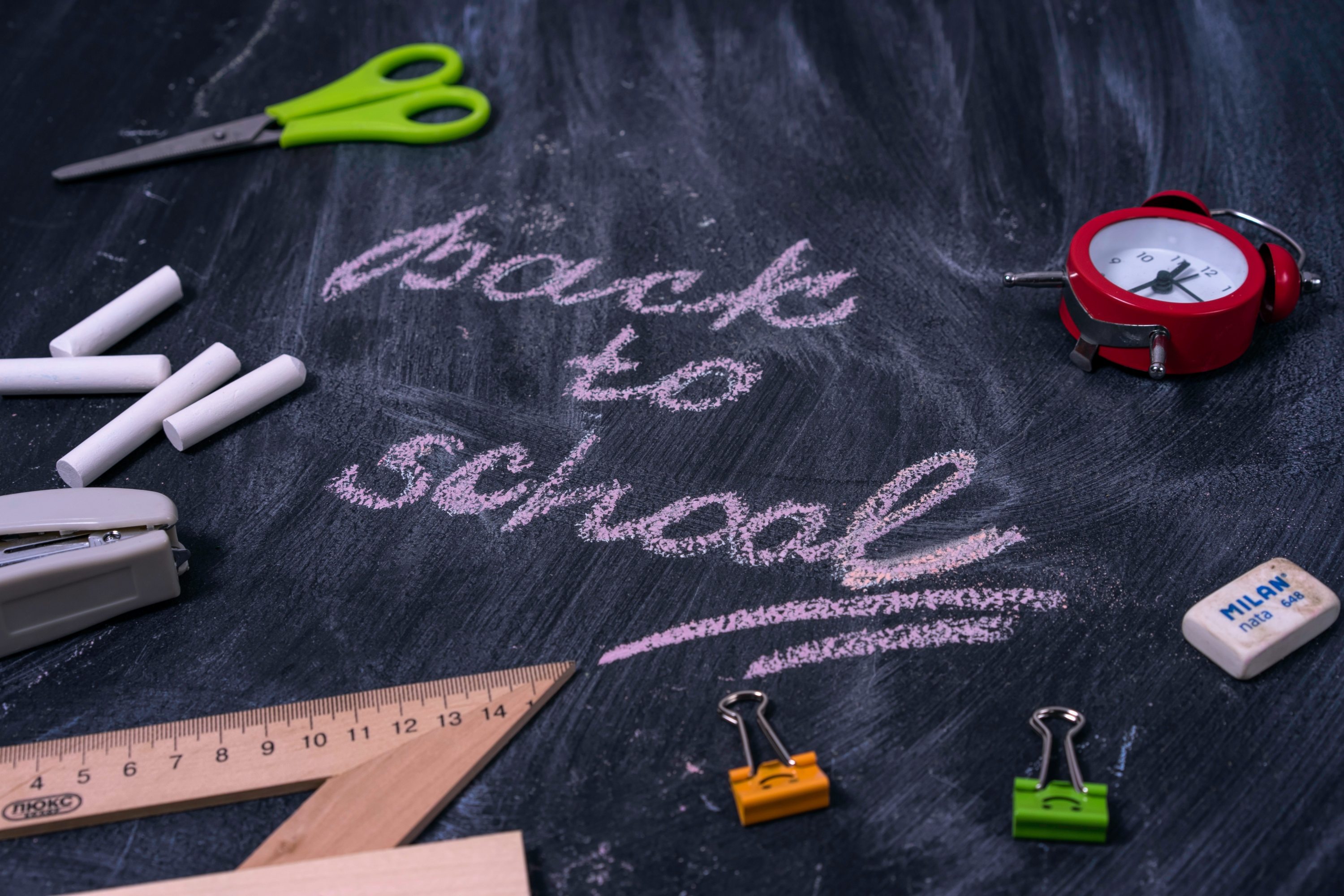 Throughout the whole world, the first day of school marks the official end of "Summer" and the start of a new school year. For those here in Suwanee and the surrounding areas, that day took place just recently. What may seem like a joyous event for most parents, may have filled your student with a sense of dread about not knowing what to expect. For them, that day may have been filled with disappointment for the end of the freedom of summer days. For other students, it brings a sense of excitement for things to come and opportunities to learn new things.
No matter how your student is feeling about the beginning of school, easing back into a routine schedule sounds much easier than it is. By focusing on just a few key points, it may help make the transition a little easier, and a little smoother.
Organization
Starting the school year off right is key to a less stressful learning experience. Having all the right tools that students (and parents) need is crucial. Now that school has begun, is there anything they need that you haven't already provided? Many places have their "back to school" sales still in swing, and often are marking down common items. During this time, it is a good thing to anticipate needs throughout the remainder of the school year, so that you can still take advantage of the sales. Keep a stash of new notebooks and other frequently used supplies for replenishing at the end of the semester, for the start of new classes, or if something used frequently runs out or breaks. Having a small supply of these items keeps you from paying full price later.
Healthy Habits
Having adequate rest and healthy food for fuel will help keep your student attentive and energized throughout the day and after-school activities. Including them in the process of selecting what they eat can teach the skill of making healthy choices, and also give them a sense of ownership and responsibility for what they put into their bodies. They are more likely to try a new food if they have helped pick it out themselves. Let them try their hand at supervised cooking. Many schools no longer include "Home Ec" where cooking and other home-based skills were taught. Yet those skills still need to be learned for when your student is off on their own. Use dinner time as an opportunity to explore some new skills. Who knows? You may have a budding chef on your hands.
Communication
Asking questions that need to be answered with more than one-word answers opens up the line of communication between the parent and the student. When talking about their day, ask them what they found the most interesting, or the least. Tell them about your day, and encourage them to do the same. By asking questions, and creating conversational moments between each other, you may find them voluntarily seeking you out for regular discussion instead of the typical "How was your day?" "Fine", retort.
Also on the communication front, is knowing where everyone needs to be and when. Family planning calendars make this job simple. Include all family members, and be faithful in filling out a weekly calendar, so that you know who should be at work, who should be at practice, and who will be home for dinner. This makes planning everything surrounding your home life much easier.
Support
Give support to your student as needed. This doesn't mean completing projects or homework for them, but instead, helping them make connections and discover answers independently. The old adage, "no question is a dumb question" needs to be reiterated here. After a long day of work it is easy to be frustrated with helping your student with more work, but having patience, and being encouraging will go a long way in creating a learning experience for both of you. Sometimes when they are remiss about completing homework, it really isn't about the homework itself, but about something else entirely. By keeping homework time as stress-free as possible, you may find your student opening up about other things.
Family Time & Relaxation
Between busy schedules and commitments, it is easy to push family time to the wayside. A solution could be to make one evening a week "family night", including eating together - with no screens or distractions, or even a family game night or a craft or puzzle where you collaborate together. Students need to know that their life isn't just "go to school/do your homework". Spending time together is something today's families could be missing out on because of overscheduling, and a shift in priorities.
Relaxation is also important for proper learning. Students need time away from their screens and their studies for some downtime, and to just be kids. As their parent, this is also important for you. You need to be able to recharge if you want to be able to support your student as much as you can. If at all possible, leave work at work, and let home time be just that.
What does back to school look like for you? If you are thinking of moving homes to maybe get into a better school district or for any other reason, give me a call or use the contact form below to get in touch!