Commandments of Closing: What to Do and What Not to Do Before Closing
Posted by Sandy Izaguirre on Thursday, October 13, 2022 at 10:00 AM
By Sandy Izaguirre / October 13, 2022
Comment
Things to Know About Before and During the Closing Process
Follow These Tips to Avoid Any Potential Problems While Closing on A Home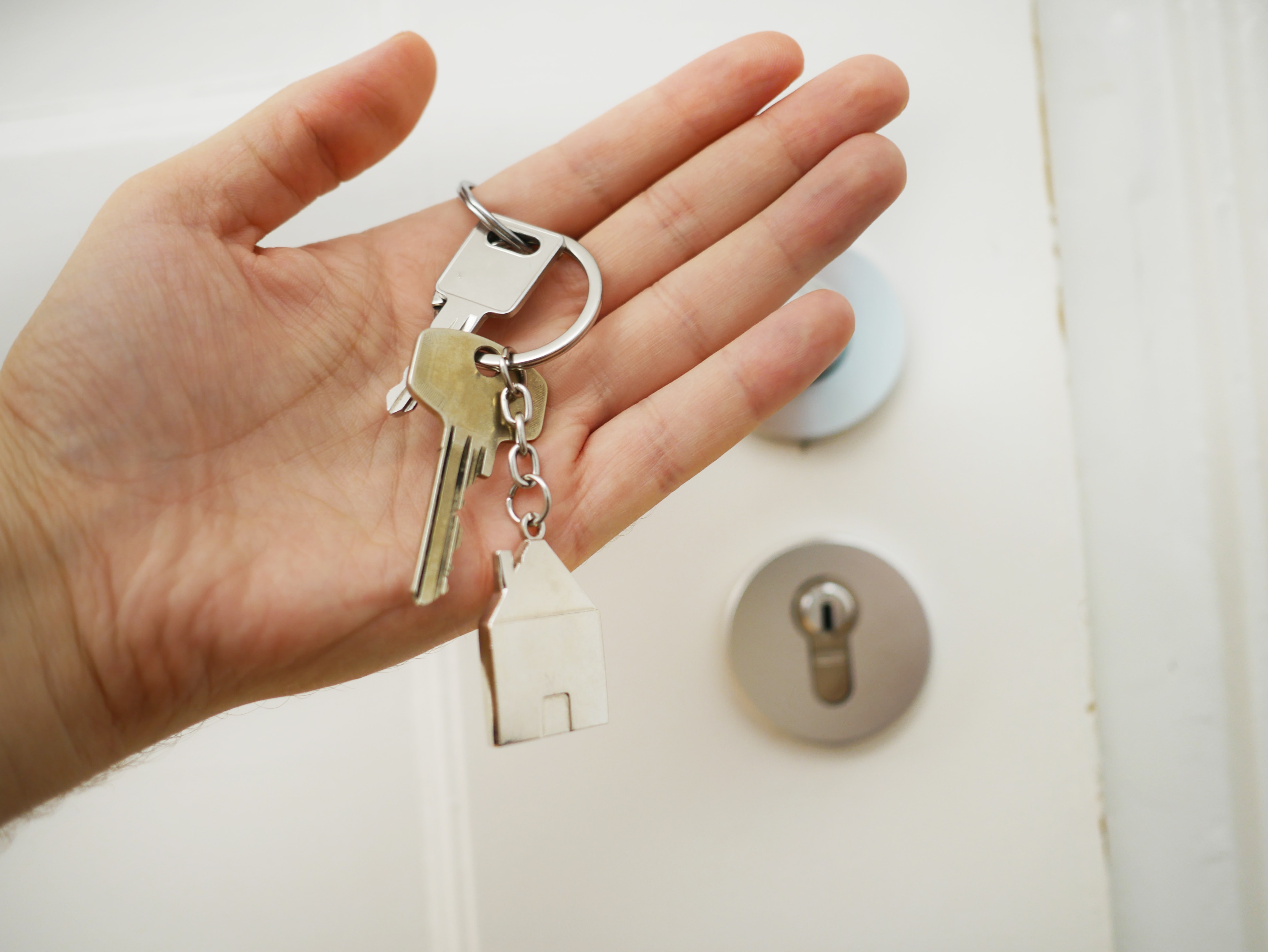 Photo by Maria Ziegler on Unsplash
While there are a number of steps you have to go through during the closing process before you are handed the keys, it is still an undoubtedly exciting time. You're on your way to owning a home, and whether is your first time, or you have been through the process before, there is still a certain level of anticipation and excitement that is hard to describe. During this time though, there are a couple of things you will want to have done before you start the closing process, and a couple of things you need to be aware of before you start closing to avoid changing the terms of your loan, or ultimately changing the odds of getting handed those keys on closing day. One of the best ways to avoid any headaches during this process is to work with a professional Realtor who can guide you through every step toward closing a home. Additionally, when you work with me, you are not only getting my advice throughout every step of the process, but your transaction is being managed by a full-time closing coordinator to ensure there are no surprises.
What to Do Before Closing Day
Complete Final Contingencies
Before closing on a home that you believe is just right for you, it's important to look objectively at the house itself and to spend just a little bit of cash in order to rest assured that there will be no issues down the line that could cause you any kind of headache.
One of the most important contingencies to get squared away early is home inspection contingency which comes in the form of a requested due diligence period. This due diligence period allows you time to have the home professionally inspected, and gives you the option to ask the sellers to fix it, or to back out of the sale entirely and have your earnest money returned to you, as long as you are within the due diligence period. The professional home inspection will typically cost you anywhere between $400 - $700 depending on the inspection company you go with and what type of inspection you are looking to complete.
An appraisal contingency is a type of contingency that has a home appraiser evaluate the value of the home. If the appraised value ends up being lower than the sales price, this contingency would allow you to exit the deal and retain your earnest money deposit, saving you a good chunk of change to move and look at more houses.
Finally, a financing contingency is a contingency that would allow you to back out of a deal if your mortgage falls through.
Obtaining the Title to the Home
When you are buying a home, one step that you will absolutely want to take is to clear the title of the property you are looking to buy. The title of a house is the way that you take legal ownership of the property. The deed is the written document that states you have ownership of the property, and the title is the legal term that states you are in possession of the property. Once you get involved in the closing process, your lender will require a title search, which will reveal any and all claimants to the title. You will also get the chance to purchase title insurance, which will ensure that there will be no legal issues down the road involving the title.
Final Mortgage Approval
Right before you close on the home is when you will receive your final mortgage approval. Even though you have been pre-approved, and you've already made the down payment, it's still important that you receive that final approval in order to receive the keys on the scheduled closing day. Mortgage lenders will scrutinize your financial information in the days before the loan to make sure that there have not been any considerable changes in your financial status that would cause them to question the viability of the loan. We'll talk more later about what NOT to do in order to avoid any complications on the way to receiving your final mortgage approval.
Double Check Your Closing Disclosure
When purchasing a home through a home loan, you will want to thoroughly check your closing disclosure. This document will have everything you need to know about your mortgage payments, the length of the loan and the interest rates, and your closing costs. Additionally, you will want to compare this document with any loan paperwork your lender gave you at the start of the mortgage process and note any discrepancies. You will want to talk with your lender if you notice any discrepancies and settle those before moving forward with the transaction.
Complete the Final Walkthrough
Typically, you will be allowed to walk through the home the day before closing day. You will want to make sure that any agreed-upon changes have been made, and that there are no surprises waiting for you inside the house, like any new damages or appliances taken away.
What NOT To Do During or Before Closing
Dealing With Your Credit
While it is a great idea to resolve any errors or discrepancies on your credit report BEFORE starting the loan/closing process, it is generally not a good idea to impact your credit AT ALL during the closing process. This extends to all aspects that impact your credit. Even if seeing the neighbor's new car tempts you to start looking yourself, DON'T DO IT! You don't even want to close out any credit cards that you have, as that impacts the amount that you can potentially spend down the line, even through you might think that this would have a positive impact on your credit score, and in turn have a positive impact on your mortgage.
Change Jobs
Changing or losing your job is an obvious red flag for lenders. Even if you are getting a promotion or a pay raise, or if your move is a lateral one with no change in salary, your lender will still have to go through the necessary steps to verify that information. When getting ready to take on a mortgage, it's important that you keep things as steady as possible, in order to prove to the lender that you can maintain your monthly payments.
Start Any New Loans or Leases
As mentioned above, don't get tempted by the allure of a brand-new car. Think about waiting a little bit, and then parking it in the garage of your soon-to-be home. They say that patience is a virtue! If you sign up for a new lease or even co-sign for someone, you might have to be extremely patient when waiting for a home loan, as lenders get extremely nervous handing out loans to those that take on additional debt during the closing process. It's important to remember that lenders are some of the most risk-averse people on the planet, and will avoid handing out loans to those they view with an unacceptable level of risk in their financials.
Avoid Large Cash Deposits
You might think that a cash deposit into your account is music to your lender's ears, but it actually can trigger a red flag for lenders instead. Lenders are looking for consistency in your monthly payments, and throwing a large cash deposit into the middle of your closing process can cause concern in the mind of your lender.
When Closing on A Home, It's Important to Have Real Estate Professionals on Your Side
While you should have enough of an idea of what to do and what not to do when closing, it's still important to work with a Realtor when closing on a home. Having a Realtor working alongside you saves you from having to work through tedious amounts of paperwork, and potentially endangering your closing date accidentally. As mentioned previously, not only are you working with me during a real estate transaction, but you are also working with my closing coordinator, who watches over your entire transaction. If you would like to schedule a complimentary consultation, contact me by filling out the contact form below, or by calling (404) 576 8515.