Christmas Trees - The Scrutiny, Selection, and Sources of Tree Hunting
Posted by Sandy Izaguirre on Thursday, December 1, 2022 at 10:00 AM
By Sandy Izaguirre / December 1, 2022
Comment
Christmas Trees - What Team Are You?
The Selection and Sources of Your Christmas Tree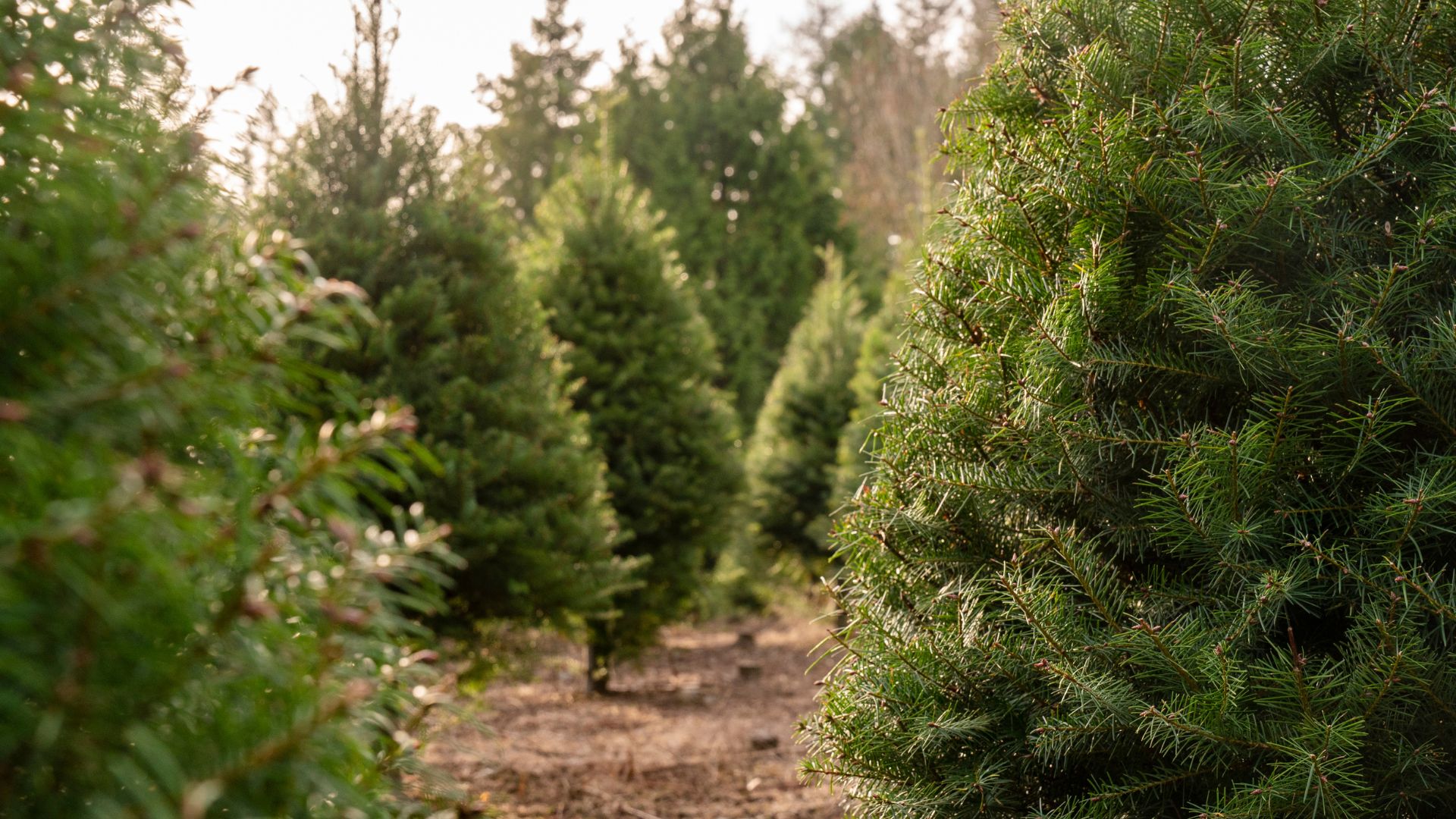 The topic of Christmas trees is sure to bring up a little bit of debate. There are definitely two camps in this discussion - Team Artificial and Team Fresh.
Team Artificial
On one hand - the ease of putting up an artificial tree and the realism that really good ones provide haven't been lost on anyone. Nowadays, there are some that look so realistic, that you actually have to get up close to see that they aren't actually "the real deal". In addition, most come pre-lit, with a variety of functions - with white lights, colored lights (sometimes both) twinkling, flashing, steady, (even music!). The choices in technology are certainly vast. Artificial trees look pretty darn perfect, year after year, all fluffed and ready to go. One downside, however, is the upfront expense. The more authentic-looking and fancier you get - the more expensive you get. The cost alone can certainly be daunting, especially when you consider they are up for only one month out of twelve. It is more like an investment. Pay for it once, and you get to use it for as long as you are able to lug it up from the basement, or down from the attic, or until you want to have an upgrade with a newer, fancier model.
Team Fresh
On the other hand, however, there is perhaps nothing that truly wins out over that fresh Christmas tree smell when you walk into a room with a freshly cut Christmas tree. The scent of pine just evokes the Christmas spirit and seasons past, present, and future. The act of cutting down a Christmas tree is also a wonderful experience for young and old alike and can instill new traditions for generations to come. Choosing just the right tree for most people marks the commencement of the Christmas season. However, with all of this nostalgia comes a bit of effort and upkeep. There is a bunch of watering, lifting, and lugging, along with the actual stringing of the lights. After Christmas, there is "the disposal" or tree recycling, and it may seem like you are vacuuming up pine needles well into Valentine's day. Not to mention, you never really know what you are going to come home with on the way out to the Christmas tree farm. People can spend hours(!) trying to select just "the right" Christmas tree in an endless lot or field of imperfect conifers. Of course, this is part of the absolute charm of having a real Christmas tree. It is like an adventure all on its own - the drive to the farm, choosing the tree, the excitement of the find, and maybe even the reward of hot chocolate or hot cider to warm up from the outing. There is beauty in the ritual, and the marking of the season. All of that effort and potential inconvenience is forgotten by the time the holiday season rolls around again.
There are great sources for either camp. For Team Artificial, there are a number of local sources like Home Depot, Lowes, Costco, Target, Walmart, or At Home that can provide you with a great-looking tree. Online, there are even more. Companies like "The King of Christmas" and "Balsam Hill" are top contenders for the best of the best in realism, features, and function. Though even a less expensive option can look beautiful when adorned with handmade paper chains or velvet ribbon, and handmade ornaments.
For Team Real, there are some great "cut-your-own" Christmas Tree Farms in North Georgia for you to get the full experience.
5577 Winder Hwy, Braselton GA
14680 Wood Road, Milton, GA 30004
3847 Loganville Hwy (Hwy 20), Loganville, GA 30052
1460 Lawrence Hwy, Lawrenceville, GA 30044
Thompson's Christmas Tree Farm
1829 Prospect Rd, Lawrenceville, GA 30043
3565 Hwy 155 N. Stockbridge, GA 30281
Quick Tips on Choosing the Perfect Tree
This first tip is good for both sides. Measure BEFORE you select. Know exactly what width and height of a tree will fit in your perfect Christmas tree spot before you head out to cut one down or pick one out in the store. This will prevent a lot of wrestling and damage to your home's doorways, and the tree itself, only to ultimately find it is too tall, and is scraping the ceiling.
For the Fresh Tree Team, make sure that the tree you want to bring home is, in fact, fresh. If you are cutting one down yourself, look for a rich green color throughout the entire tree, and check that it doesn't have any discoloration. Reach inside a tree close to the trunk and pull on the needles. A fresh tree's needles will stay intact and not fall off. Make sure once it is home to keep it away from heat sources, and give it plenty of water to prolong its life. If you are choosing one from a local lot of pre-cut trees (which are often cut weeks beforehand) be sure to test the needles with a tug or two.
All in all, there is no right or wrong choice, whichever team you are on. Your Christmas tree will bring delight to anyone who sees it no matter what selection is right for you and your holiday display.
The Christmas tree is a symbol of love, not money. There's a kind of glory to them when they're all lit up that exceeds anything all the money in the world could buy.
- Andy Rooney