Buying vs. Renting
Posted by Sandy Izaguirre on Wednesday, November 23, 2022 at 10:00 AM
By Sandy Izaguirre / November 23, 2022
Comment
Evaluating Whether Buying or Renting is Right For You
Advantages of Buying vs. Renting A Home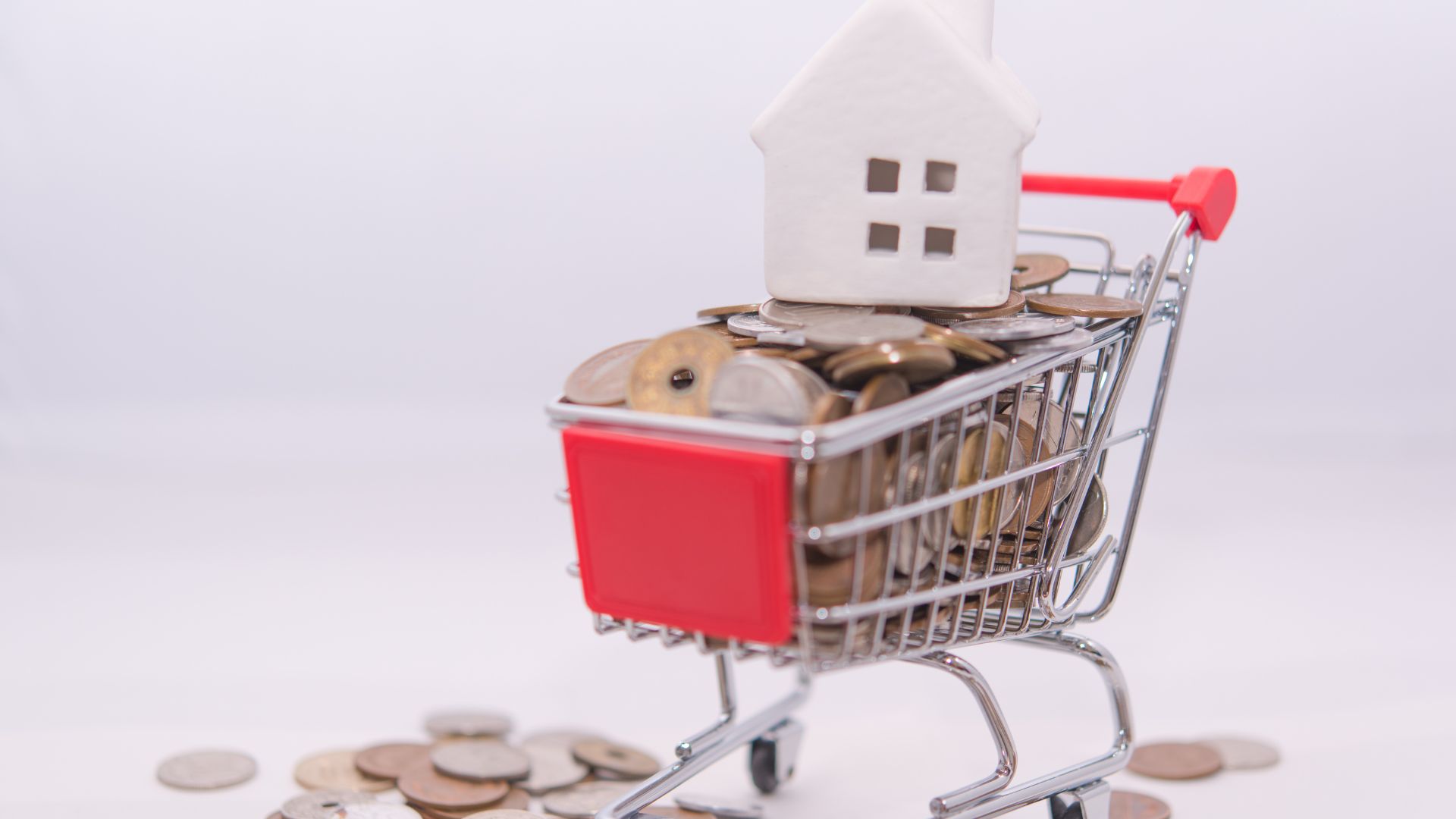 There is no "Yes" or "No" answer here. The question you really need to ask yourself is what can you afford right now and what does your lifestyle look like?
Buying a home is one of the biggest decisions a person will make in their lifetime. It will most likely be the most expensive purchase you will ever make. It is not a decision you want to make lightly and there are a few things you need to factor in before making the decision. Before we get into the specifics of what you need to think about when considering buying vs. renting, consider that when you are renting a home, you are just paying off your landlord's mortgage. Buying a home is a considerable investment, but at its core, it is an investment in YOUR future. Home prices will also typically appreciate over time, according to historical data.
First and foremost, start with the following:
Where do you want to live?
What is your monthly budget?
How much can you put down?
How long do you want to live in that area?
What is the cost of renting a similar-sized space?
Next, you will want to do the following:
Come Up With a Budget
It is hard to make a big decision like buying a home if you don't know what your monthly budget is and where your money goes. Conduct an audit of how much you're spending each month vs how much income you earn each month. This will help you to have a better idea of how much money you do (or don't) have and if there are areas you could be saving money. You will also want to figure out what your credit score is, as that plays a big part in the kind of loans you will be eligible to receive. If you are looking for ways to improve your credit score, make sure to read my blog on some ways to fix your credit score!
Calculate Your Mortgage
If you buy a house for $200,000, what is the monthly payment? Or if you want to keep your monthly payment to only $1,500 a month, at what price point should you look? How much house can you afford? If you would like, you can use the mortgage calculator on my website for free to figure out in more detail what you can afford when looking to buy a home.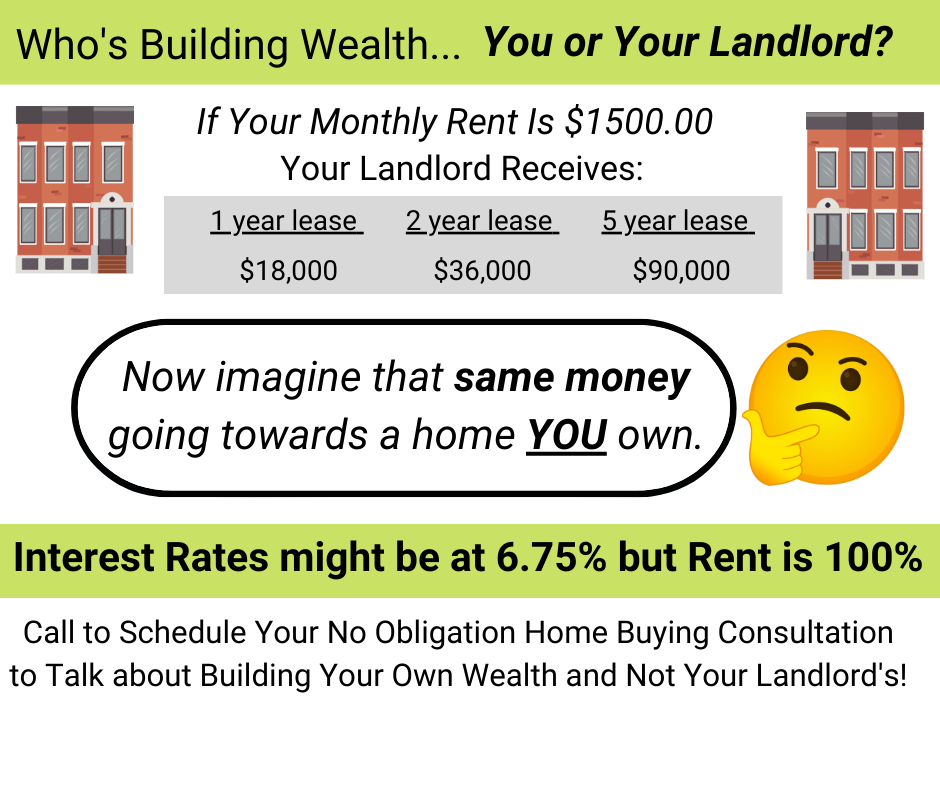 Additional Expenses
Don't forget the costs of homeownership goes beyond just your monthly payment. Things to consider are Homeowner Association fees (HOA) if applicable, lawn maintenance, house repairs, utilities, furniture, etc. On the other hand, consider that your rent can increase from year to year, whereas when you lock in a mortgage, your monthly payments are static throughout the length of your loan.
Tax Benefits
What does this mean exactly? You can subtract what you paid on your mortgage from your tax bill. This lowers what you owe in taxes. According to Turbotax.com, for most people, the biggest tax break from owning a home comes from deducting mortgage interest payments. Additionally, homes in Georgia are eligible for the Homestead tax exemption, which provides you tax breaks on what you owe in property taxes. To learn more about your tax breaks, it is best to contact your tax professional to get the breakdown that best fits your situation.
Lifestyle
Consider the security of your income. Do you have steady paychecks you can depend on to pay your mortgage? Is your job security uncertain? Do you like to change jobs every few months? If you answered yes, it might be in your best interest to hold off on buying a home. Alternatively, if you have a steady income, and you are currently renting, depending on other aspects of your current situation, buying a home can have serious long-term benefits.
Get Pre-Approved
It's never too early to talk to a lender. Heck, talk to more than one mortgage lender. Did you know you can shop around for mortgage interest rates? Rates do go up and down. A mortgage broker can shop for you and find you the best rates.
Commit to a Buyer's Agent
When you are ready to start your search, find a buyer's agent! Once you sign with a buyer's agent, they can help you search for the right house in places you never dreamed possible. Agents get the scoop on houses for sale that are not listed yet or they usually know what is "coming soon" on the market for sale. Your buyer's agent is also your personal advocate, negotiator, and local real estate expert wrapped up in one fantastic combination. In a market like the one we currently find ourselves in, it pays to have an expert working with you to ensure that you get what you need, and deserve, throughout the real estate process.
Slightly overwhelmed? That's OK! I'm here to help you. I am here to guide you through the process, from viewing homes and financing, to making sure the final contract is in your best interest. If you would like to schedule a complimentary consultation, contact me at the form below, or you can reach me at (404) 576-8515.