A Big Patch of Pumpkin Patches
Posted by Sandy Izaguirre on Thursday, October 20, 2022 at 10:00 AM
By Sandy Izaguirre / October 20, 2022
Comment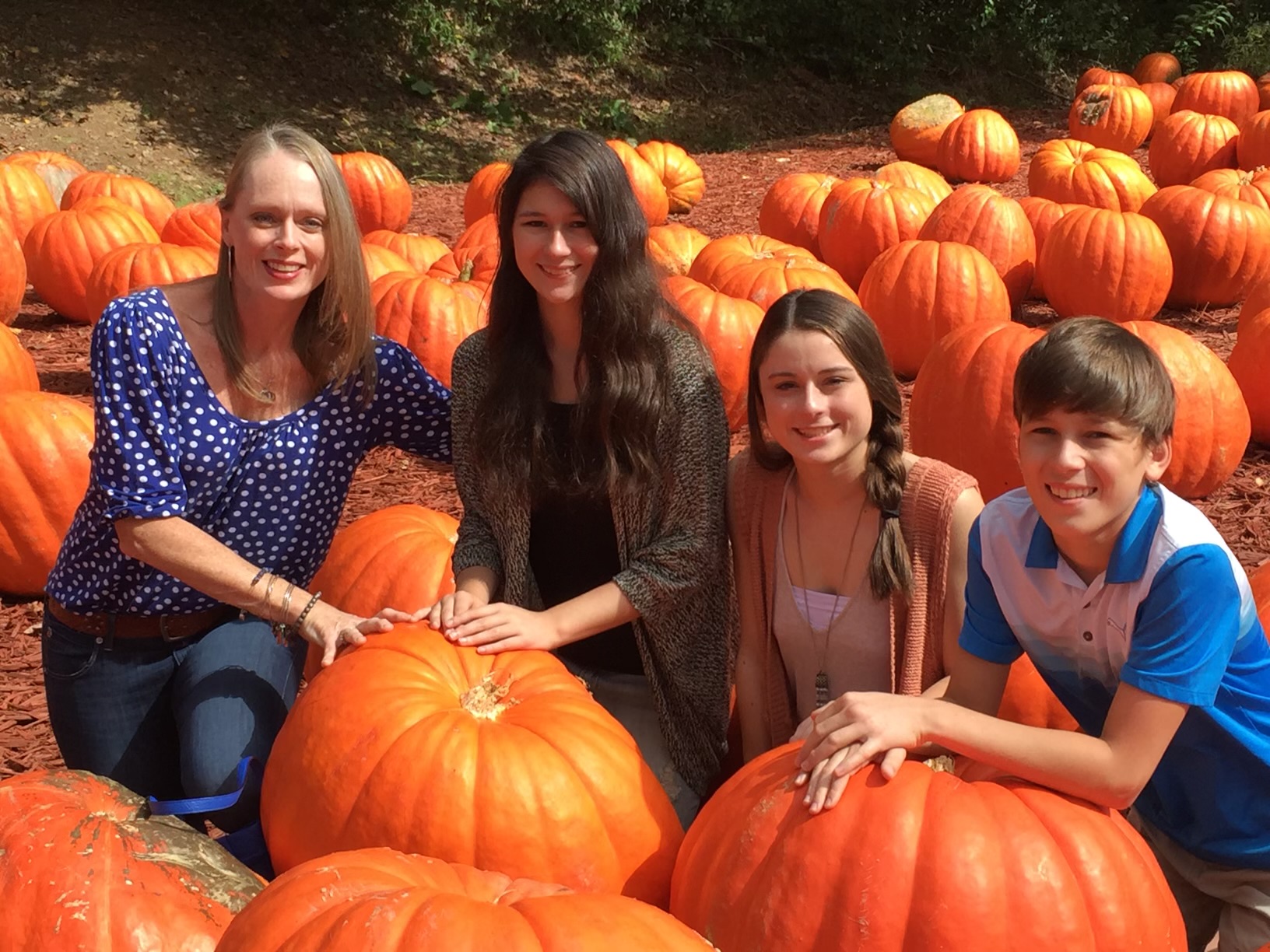 The fall season doesn't seem to be complete without a trip to a pumpkin patch. My family and I definitely make it a priority to venture out to Burt's Farm each and every year if we possibly can. The above photo is from a few years ago!
Picking out just the right pumpkin to grace the front of our home is a challenge we take on every time, and sometimes our quest for the "perfect" pumpkin leads to bringing more than one specimen home. Because seriously now, can a person have too many pumpkins?
I. Think. Not.
Depending on where you venture to, pumpkin farms can hold a variety of amusements and offerings. Apple cider, corn mazes, those fantastic donuts, and farm animals certainly make the trip even more enjoyable. Add on perfect season pics in front of corn mazes or on a hayride, and you have the makings of a perfect Autumn afternoon.
Don't get me wrong though, it is not just the pumpkin quest or all that a pumpkin patch offers that keeps us going. Nor is is the spoils of the season that we get to take home that makes the trip worthwhile. In fact just the opposite. It is the time spent together as a family that I enjoy the most. Setting aside an afternoon of togetherness, especially when things get so busy around this time of year, makes it all the more special. Long after the donuts have been eaten, or the pumpkin is added to the compost pile, the memories of our special day remain. I hope that you can have a similar experience with you and your family, to warm you as the cold weather approaches.
These places are just a small sampling of pumpkin farms that our area has to offer. Some are close by and some are further out, but fun awaits at every one. Do you have a favorite one to go to? I would love to hear about it, so comment below!
A Big Patch of Pumpkin Patches
Berry Patch Farms: 770-926-0561
786 Arnold Mill Rd, Woodstock, GA 30188
Big Springs Farms: 678-899-3900
2100 Sugar Pike Rd, Woodstock, GA 30188
4470 Bennett Rd, Buford, GA
Burts Pumpkin Farm: 706-265-3701
5 Burts Pumpkin Farm Rd, Dawsonville, GA
Jaemor Farms: 770-869-0999
5340 Cornelia Highway, Alto
Kinsey Family Farm: 770-887-6028
7170 Jot-em Down Rd, Gainesville
Mitcham Farm: 770-855-1530
797 W Macedonia Church Rd, Oxford
Pettit Creek Farms: 770-386-8688
337 Cassville Rd, Cartersville
Randy's Pumpkin Patch: 404-216-4512
1460 Lawrenceville Hwy, Lawrenceville
The Red Apple Barn: 706-635-5898
3379 Tails Creek Rd, Ellijay
Scottsdale Farms: 770-777-5875
15639 Birmingham Hwy, Milton
Southern Belle Farms: 770-288-2582
1658 Turner Church Rd, McDonough
Uncle Shuck's Pumpkin Patch: 770-772-6223
125 Bannister Road, Dawsonville
Warbington Farms: 470-297-9567
5555 Crow Road, Cumming
Washington Farms: 706-769-0627
5671 Hog Mountain Rd. (Hwy 53), Watkinsville
Yule Forest Pumpkin Patch: 770-954-9356
3565 Hwy. 155 N., Stockbridge